Home » Posts tagged with "UN Security Council Resolution"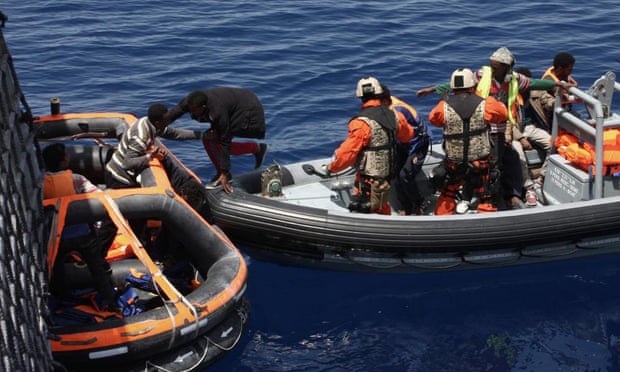 A German frigate rescuing shipwrecked people from the Mediterranean, 130 nautical miles off the Italian island of Lampedusa. Britain drafting UN security council resolution that would authorise mission to hit vessels used by human traffickers for dash across Mediterranean. The European Union has drawn up plans for military attacks in Libya to try to curb the influx of migrants across the Mediterranean...
The operation to create a no-fly zone in Libya has just begun, but already conservative Fox News pundit Bill Kristol is wishing the U.S. would send in ground troops "sooner rather than later." U.S. President Barack Obama said Saturday the "Odyssey Dawn" operation launched under a UN Security Council resolution was a "limited military action," unlike the regime change...