Home » Posts tagged with "Republican House Speaker"
Businessman Paul Nehlen, who is challenging Rep. Paul Ryan in his Wisconsin GOP primary, nationalizes the race to throw out the Republican House Speaker, saying under a Trump administration: "Paul Ryan will be nothing but a problem: He will thwart President Trump at every opportunity. Nehlen slams Ryan for his support for the Trans-Pacific Partnership, amnesty for illegal immigrants and "jail-break"...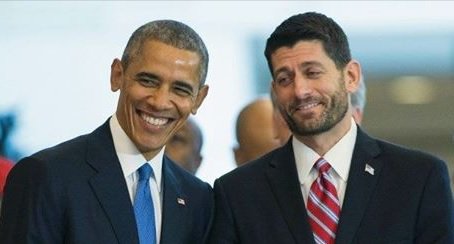 Republican House Speaker Paul Ryan vowed today to stop Donald Trump's proposed temporary ban on Muslim immigration to the United States. Ryan, an outspoken globalist critic of Donald Trump, said he he will, "Sue any president that exceeds his or her powers." Of course, Ryan has NEVER sued Barack Obama for any of his power grabs. Meanwhile, Paul Ryan sends his kids to a school that doesn't...