Home » Posts tagged with "Adult Swim"
4 years ago we reviewed Amateur Surgeon 3 a game which was previously an iPhone exclusive which decided to finally move on Android. It was such a great game… Amateur Surgeon 3 also had that disgusting IAP system but back then IAP scams weren't as prevalent as they are today. Now look and prepare to be shocked. You need to pay a minimum of $1500 Dollars if you want to buy Amateur Surgeon...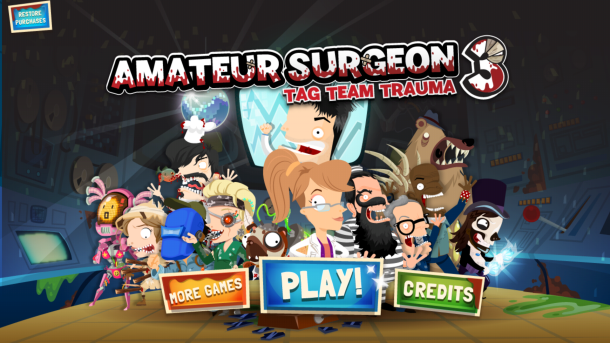 Adult Swim's finally decided to unleash the surgery mania with Amateur Surgeon 3 and Alan Probe's new recruit Ophelia. But before we begin, we wonder why there's also Amateur Surgeon 1 and Amateur Surgeon 2 on Android both released by iMosica!? Who is that? Has Adult Swim lost their license rights to iMosica or allowed them to publish their these games? We've sent emails to...