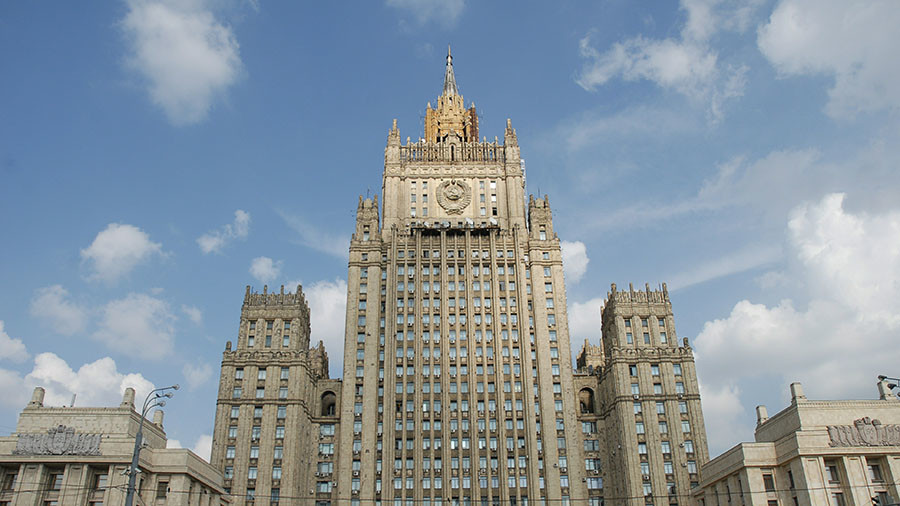 Global stocks dropped while oil and gold surged on Wednesday following the escalation of tensions in the Middle East between nuclear superpowers Russia and the US.
The S&P 500, Dow Jones and the Nasdaq Composite were losing almost a percent after US President Donald Trump tweeted a warning to Russia on Wednesday to "get ready" for Syrian missile strikes.
"Russia vows to shoot down any and all missiles fired at Syria. Get ready Russia, because they will be coming, nice and new and 'smart!' You shouldn't be partners with a Gas Killing Animal who kills his people and enjoys it!" Trump said on Twitter.
The president's threat comes after Russia's ambassador to Lebanon said on Tuesday that Russia would shoot down American missiles headed Syria's way.
The message from the US president also wiped out early gains on the European markets with major burses in London, Paris and Frankfurt trading half to one percent lower following the news.
The markets are divided in two ways – a possible US military strike in Syria brings uncertainty, but the ease of trade tensions between the US and China can be regarded as a sign for bulls to open long positions. People's Bank of China Governor Yi Gang announced the plan to open the world's second-biggest economy, something that can be regarded by markets as a rapprochement in the trade war with the White House.
Gold rose to its high of the day on the news, trading one percent higher at $1,359 per troy ounce, as investors turned to the bullion, which is regarded as safe haven in times of uncertainty.
Oil prices also surged to a three-year high on rising tensions in the Middle East. Brent crude was trading 1.5 percent higher at $72 per barrel, the highest level since December 2014. US benchmark West Texas Intermediate gained two percent, trading above $66 per barrel.
RELATED ARTICLES
Did you like this information? Then please consider making a
donation
or
subscribing
to our Newsletter.