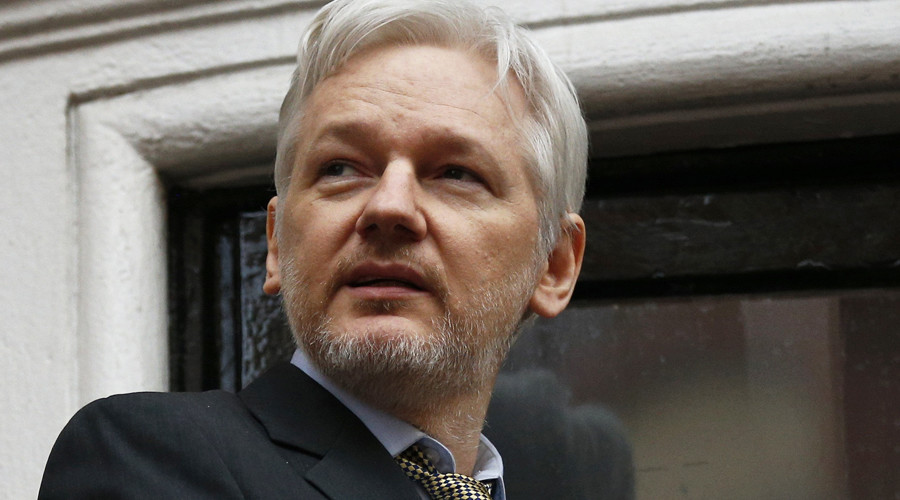 Julian Assange, the founder of WikiLeaks website that blew the whistle on US war atrocities in Iraq, has been dangerously affected by his confinement to the Ecuadorian embassy, doctors who examined him said. While Assange is theoretically free… there is basically little to no difference between a prison and living inside a building without having the right to get out and have a walk in the the sunlight. Heck even prisoners have a couple of hours a day when they can get out and have a walk in the prison yard, but not Assange.
In a letter published in the Guardian newspaper on Wednesday, Boston University's physician Sondra Crosby and London-based clinical psychologist Brock Chisholm warned that his physical and mental health were at risk after conducting the most recent exam last October.
"While the results of the evaluation are protected by doctor-patient confidentiality, it is our professional opinion that his continued confinement is dangerous physically and mentally to him and a clear infringement of his human right to healthcare," they said.
Ecuador granted Assange, who has been sheltering at its embassy in London since summer 2012, citizenship earlier this month in an effort to end what the United Nations deems an arbitrary detention.
He faces arrest by UK police if he ventures out for breaching bail conditions, although charges against him have long been dropped. The activist fears extradition to the United States where he is wanted for leaking the damning Iraq War logs.
RELATED ARTICLES
Did you like this information? Then please consider making a
donation
or
subscribing
to our Newsletter.