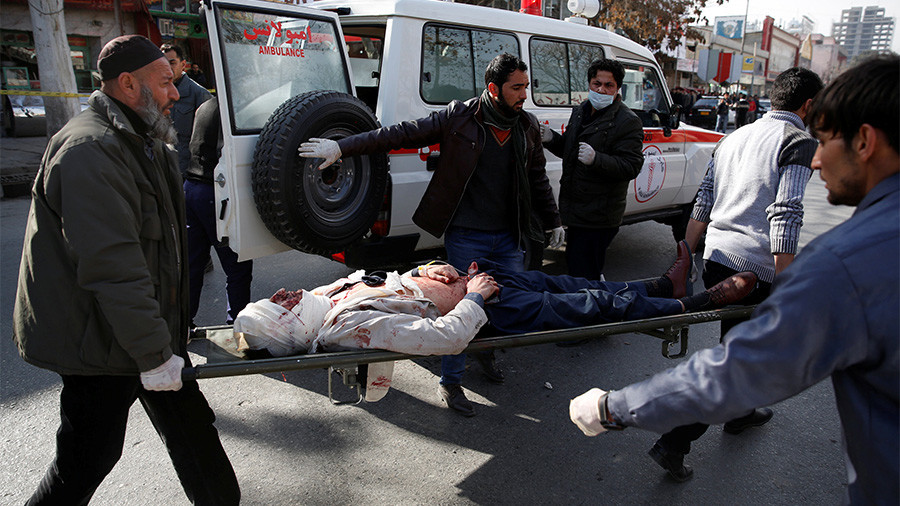 At least 63 people were killed and 151 injured by an explosion in a central district of Kabul, close to where several embassies and government buildings are located, local media report citing officials.
Preliminary reports say the explosion occurred close to the building which formerly housed Afghanistan's Interior Ministry. An eyewitness told the news outlet the blast was caused by a car bomb, which detonated near the gates of the former ministry building.
The explosive device was hidden in an ambulance and detonated at a police checkpoint in the Afghan capital, Reuters reported citing unnamed officials.
At least 63 people have been killed, and 151 wounded in the blast.
A thick plume of smoke is coming from the blast site, according to TOLO News
The Taliban has claimed credit for the blast, according to Pajhwok. It comes just a week after a deadly attack on the Intercontinental Hotel in the city, likewise claimed by the Taliban
RELATED ARTICLES
Did you like this information? Then please consider making a
donation
or
subscribing
to our Newsletter.