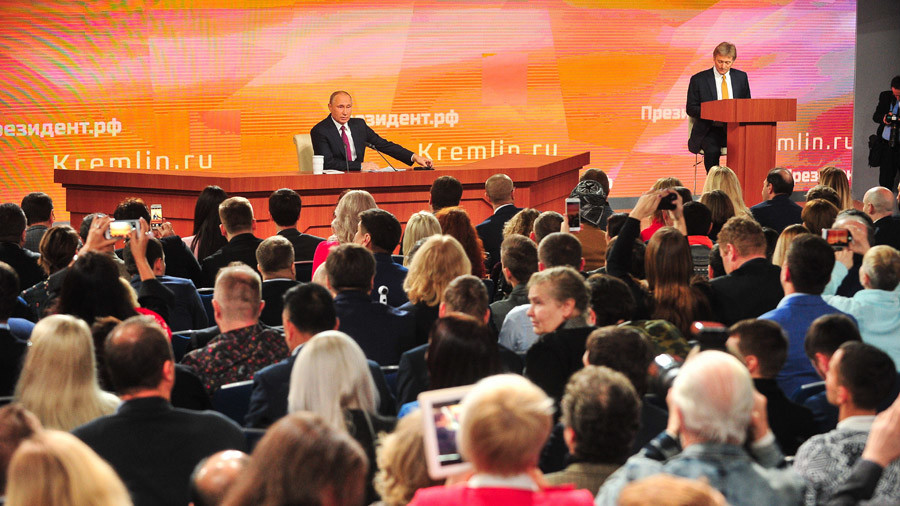 VLADIMIR Putin has declared an attack on North Korea by the United States would be "catastrophic", warning Donald Trump his forces would not be able to find all of the targets needed for a pre-emptive strike.
The Russian leader said both President Trump and Kim Jong-un needed to "calm down" in order to resolve the worsening crisis on the Korean Peninsula.
Mr Putin said he hoped "common sense will prevail" as Mr Trump and despot Kim continue to trade personal insults and threats of nuclear war.
Speaking at an annual end-of-year news conference, the Russian premier blamed American policy for creating the current crisis.
He said a 2005 deal, brokered by the United States, Russia, China, Japan, South Korea and North Korea, set in to motion the denuclearisation of the Kim regime.
But he added: "A few months later this wasn't enough for the United States.
"Accounts started to be frozen… North Korea had to do things that went beyond the agreements.
"Why did the United States do this? Was it not enough?"
Mr Putin went on to accuse the US of "provoking" North Korea to withdraw from the deal.
RELATED ARTICLES
Did you like this information? Then please consider making a
donation
or
subscribing
to our Newsletter.