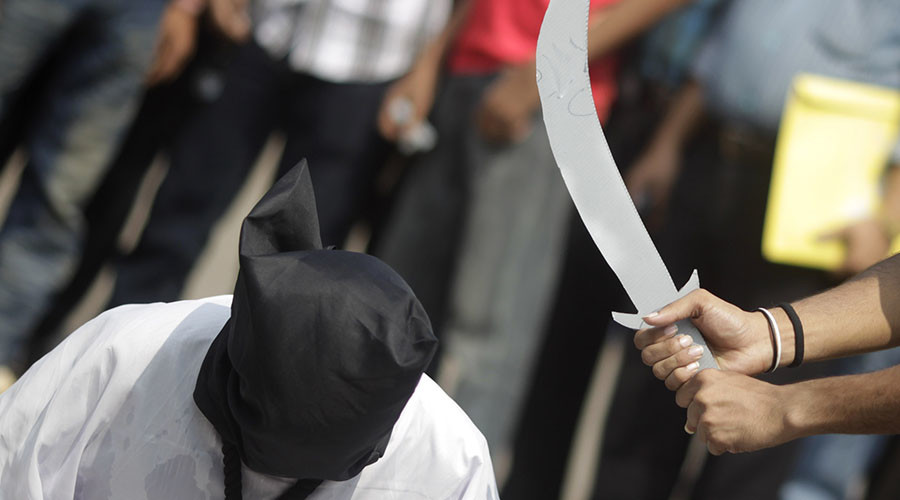 First and foremost, sorry for reporting about this only now, this actually happened all the way in April but we just recently found out about it and we considered this to be a major story so we couldn't let it go unnoticed among our readers.
Among many things described in this article, what I find fascinating is that most Muslim Arabs were cheering this on Twitter and saying that this is what he deserves.
One guy in particular said that "He should be consulted 3 times, if he didn't change his mind, kill him. This is apostasy punishment in our religion "Islam"."
So this basically translates as "if you are not a Muslim you are worthy of death". I'm not sure what this is but it sounds like a Koran verse or something. Now this speaks volumes about this religion nicknamed by the mentally ill liberals "the religion of peace".
Hs should be consulted 3 times, if he didn't change his mind, kill him. This is apostasy punishment in our religion "Islam". #مرتد_حفرالباطن pic.twitter.com/Qj394tlRkN

— Faris (@Faris_dream) April 25, 2017
This also explains why there isn't a single Christian church in the entire Saudi Arabia while there isn't one single Christian white European country without a freaking Mosque! For God's sake even communist atheist Belarus now has a Mosque.
Now, with that said, here at the EUTimes we are mostly Christian who we tolerate all beliefs except for Satanism of course. So even though we do not support Atheism, sentencing someone to death for being Atheist is definitely wrong.
So RT reported:
Saudi Arabia has reportedly sentenced a young man to death for apostasy. The news has stirred up Twitter users, with some expressing sadness and sorrow, while others praised the move.
On Tuesday, a Saudi Arabian court dismissed an appeal from Ahmad Al Shamri, who had spent three years in prison over charges of "atheism and blasphemy," the Exmuslim website reports.
Al Shamri was in his early 20s and lived the city of Hafr Al-Batin in the country's Eastern Province, according to the website. He had reportedly renounced Islam and posted various videos reflecting his views on social media. The man was arrested in 2014, faced trial and was sentenced to death in February 2015.
After the appeal was rejected, social media users were split over the court decision, posting their comments under a trending hashtag, which can be translated from Arabic as "apostate from Hafar Al-Batin."
Many social media users condemned Saudi Arabia, pointing out that the country is a member of the United Nations Human Rights Council (UNHRC).
RELATED ARTICLES
Did you like this information? Then please consider making a
donation
or
subscribing
to our Newsletter.