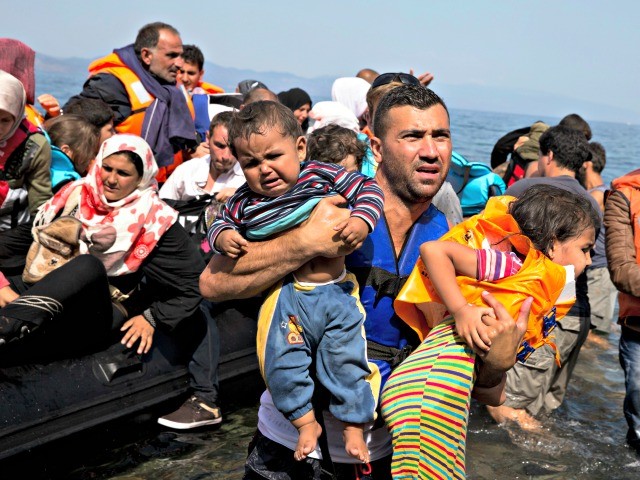 Trump is a big fat FRAUD, the sooner you agree, the better. He's too soft and we were hoping that he would keep his promises.
He promised "a complete and total shut-down of Muslims entering the United States". Trump has done nothing in that regard, he only issued a badly-written executive order which was blocked by a random whatever-who-cares judge from Hawaii. After that he gave up.
Such a fraudster and softie Trump turned out to be. If he has the right, he should dismiss that judge for abusing his power and clearly issue a public warning to other Mr. smarty pants out there.
It is not the right of a judge to block a presidential executive order. Trump is 7 months in now, and frankly almost NOTHING so far impresses, probably except for the mass pedophile arrests, but other than that, it's as if America has Obama 2.0 as president, nothing different.
So here's the thing! According to Breitbart:
The State Department has confirmed that as of Wednesday the number of refugees resettled in the United States in FY 2017 has reached the 50,000 annual limit established by President Trump in Executive Order 13780.

Unless U.S. District Judge Derrick Watson, who is currently considering yet another challenge to the Executive Order from the state of Hawaii, intervenes before 9:00 a.m. eastern on Thursday, the Trump administration will only allow refugees who have a "bona fide family relationship" with a resident of the United States, as it defines the term, to be resettled in the United States for the balance of FY 2017, which ends on September 30.

"The State Department announced Wednesday that the country had hit its cap of 50,000 refugee admissions for the fiscal year," The Los Angeles Times reported Wednesday afternoon.

As of 5:00 p.m. eastern on Wednesday, a total of 50,086 refugees have been resettled in the United States in FY 2017, according to the State Department's interactive website, an increase of 160 from Tuesday, when 49, 926 had been relocated.
50,000 Muslims per year are just too many, especially when you promised "a complete and total shut-down of Muslims entering the United States" to your voters! The bad part is that this 50,000 limit is only for "single refugees", families of refugees can continue to pour in unlimited. Ohh that's such a comfort! We feel so much better now that only families will be allowed to pour in after reaching that 50,000 cap.
Trump is a total and complete liar and if any of you want anything done, you better stop kissing his behind! Criticize him! Bash him hard for not keeping his promises, bash him hard for filling his government with Bush and Obama era neocons.
The whole Trump-Russia-media-deep state scandal is just a well arranged fraud put together by both parties meant to make you feel as if you have some sort of revolutionary president all while he is just another globalist continuing the NWO agenda. Whatever!
RELATED ARTICLES
Did you like this information? Then please consider making a
donation
or
subscribing
to our Newsletter.