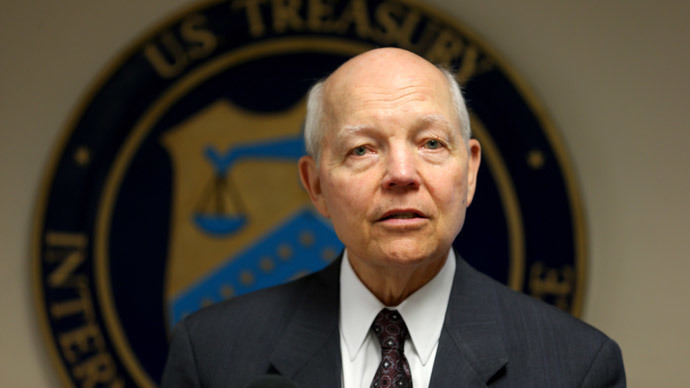 Fox News, Gateway Pundit, Daily Caller, Daily Stormer, WND, New York Post and many other news outlets both mainstream and alternative are joining forces to pressure US president Donald Trump to replace and even arrest Obama appointee, IRS Commissioner John Koskinen. While this many not be directly related to the oppression case of National Policy Institutes (NPI) where they revoked their Tax Exempt status, it does come during the scandal.
As President Trump focuses on implementing changes across the federal government, there's one agency that desperately needs his attention – and his penchant for change – the Internal Revenue Service (IRS).
For many years now, we have been battling a corrupt IRS in federal court. This is a lawless IRS that wrongly targeted grassroots conservatives during the Obama administration.
As I reported here last year, we're not the only ones critical of an untrustworthy IRS. Consider the words of a federal appeals court judge.
When we appeared before the U.S. Court of Appeals for the D.C. Circuit in 2016 presenting arguments on behalf of 38 organizations that we represent in our federal lawsuit, the court was very critical of the IRS. As Judge David B. Sentelle put it: "It's hard to find the IRS to be an agency we can trust."
On Tuesday Rachel Maddow announced that she had obtained President Trump's tax return… from 2005. Someone from deep inside the IRS had to leak this.
The taxes didn't reveal anything damaging, in fact they revealed how Trump paid $38 million in taxes making the case FOR Donald Trump not against him. However with that said the files were released without the president's consent and Rachel Madcow should be prosecuted for this and forced to give the leaker's name away.
In a shocking act of politically motivated malfeasance, the Internal Revenue Service has revoked the tax-exemption status for Richard Spencer's National Policy Institute.
Koskinen has donated at least six figures to the Democratic party, so it should come as no surprise that NPI is being set up now that some people are starting to listen.
RELATED ARTICLES
Did you like this information? Then please consider making a
donation
or
subscribing
to our Newsletter.