At least five people were injured on Thursday at the main Dusseldorf, Germany train station after a man with an axe started whacking people.
Dusseldorf, Germany – At least five people are injured after a man went on a rampage with an axe at the main train station. Anti-terror police are on the scene with two suspects in custody. More suspects thought to be on the loose.
CBS reports from AP:
Several people were injured Thursday in what was described as a coordinated axe attack at a train station in Germany.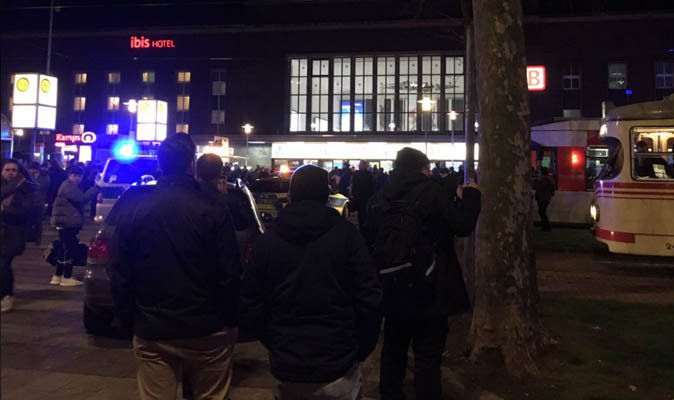 The attack happened around 9 p.m. local time at the main train station in Düsseldorf, according to federal police in Germany.
A spokesman for federal police said two suspected attackers were arrested after the attack.
Police spokesman Rainer Kerstiens told The Associated Press that more suspected attackers are believed to be on the run.
Of course the German police are saying not to speculate on the identity of the attackers because one would be wrong to automatically think they might be Muslims given their overall history of terrorist attacks.
Several people were injured in an axe attack last August by Muslim teen in Germany.
RELATED ARTICLES
Did you like this information? Then please consider making a
donation
or
subscribing
to our Newsletter.