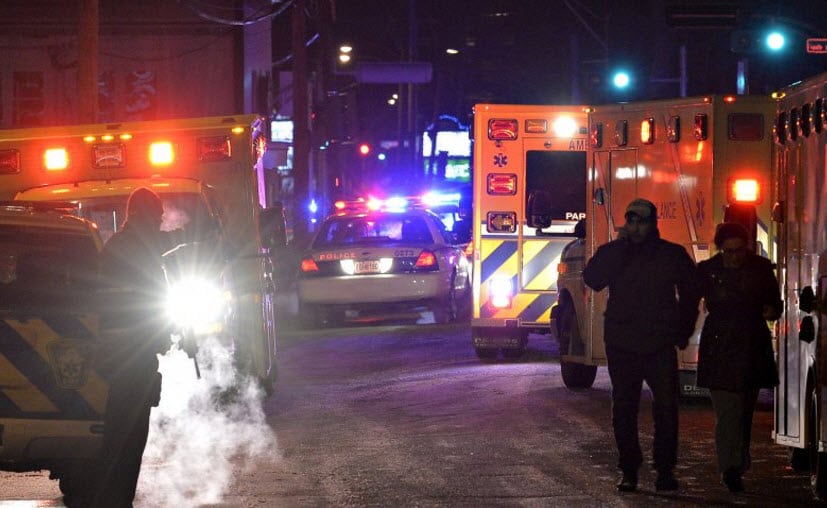 Reports are starting to come in from alleged witnesses of the Mosque shooting in Canada that the shooters yelled "Allahu Akbar"
From CBC:
"It seemed to me that they had a Quebecois accent. They started to fire, and as they shot they yelled, 'Allahu akbar!' The bullets hit people that were praying. People who were praying lost their lives. A bullet passed right over my head," said the witness.
Majority Of Mainstream Media Failed To Report That The Mosque Shooter Yelled 'ALLAHU AKBAR'
Going through multiple websites at approximately midnight EST we quickly discovered that most of the mainstream media didn't mention that the shooter in Quebec yelled 'Allahu Akbar'. It apparently doesn't help the narrative that they are trying to push especially given the timing of Trump's ban on visitors from countries that have strong ties to terrorism.
Those that didn't report that the shooter yelled 'Allahu Akbar' by 1:00 EST include: The Associated Press, CNN, Reuters, ABC, CBS, NBC, The New York Times, and The Washington Post.
Along with The Gateway Pundit, the following are some of the places that did report the shooter yelled 'Allahu Akbar by 1:00 EST: Fox News, Drudge Report, Breitbart, CBC, and RT.
Below are screenshots of just some of the major media networks that as of 1:00 EST had still not reported that the shooter yelled 'Allahu Akbar'. Beneath those screenshots are the screenshots of some of the major news sources that were reporting that the shooter yelled 'Allahu Akbar'.
RELATED ARTICLES
Did you like this information? Then please consider making a
donation
or
subscribing
to our Newsletter.