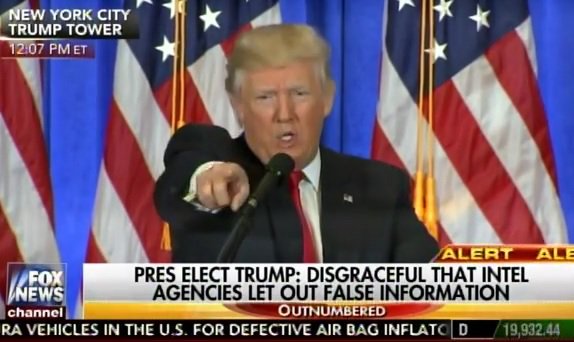 On Wednesday President-elect Trump held his first press conference of the new year.
During the presser Trump attacked CNN and BuzzFeed for pushing a #FakeNews story on Trump's trip to Russian and "golden showers."
CNN reporter Jim Acosta in the front row DEMANDED that Trump take his question during the press conference and started shouting at the President elect.
Acosta was SCREAMING at Donald Trump!!
Can you imagine a liberal reporter doing this to Obama?
Trump refused to take his question and then called CNN "FAKE NEWS!"
Of course, the Democrat-media elites were OUTRAGED that Trump would single out CNN and BuzzFeed.
And CNN crank Acosta whined on CNN later in the day.
But these same hacks were silent when Obama repeatedly attacked FOX News for the last eight years.
RELATED ARTICLES
Did you like this information? Then please consider making a
donation
or
subscribing
to our Newsletter.