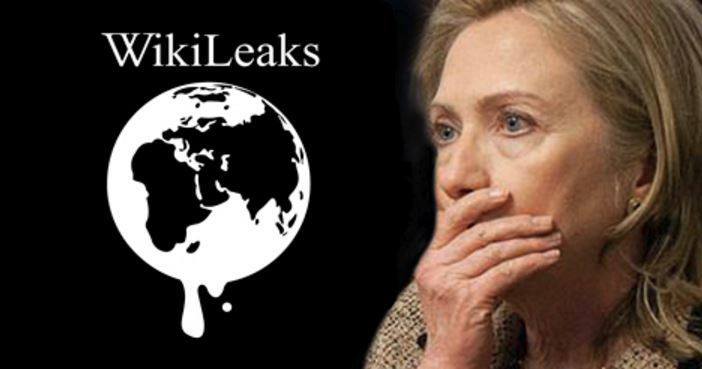 RED ALERT! BIG WIKILEAKS DEVELOPMENT! CLINTON CAMP CONSPIRED TO WITHHOLD EMAILS FROM STATE DEPARTMENT INVESTIGATORS!
Jennifer Palmieri, the Director of Communications with the Hillary Clinton campaign, and top Clinton advisors conspired to withhold emails from FBI investigators.
Palmieri and top Clinton advisors committed conspiracy with campaign consultants to only turn over 55,000 emails to the State Department knowing there were more emails they were withholding.
This email was released by Wikileaks on Thursday November 3, 2016. From the email:
Re: Emails development
From:jbenenson@bsgco.com
To: Jim.Margolis@gmmb.com Date: 2015-03-05 00:01 Subject: Re: Emails development
Definitely
Sent from my iPhone
> On Mar 4, 2015, at 8:01 PM, Margolis, Jim <Jim.Margolis@gmmb.com> wrote:
>
> Yes.
> If there is a release of the 55K, are there others that are not being
> released?
>
> On 3/4/15, 7:25 PM, "Jennifer Palmier I" <jennifer.m.palmieri@gmail.com> > wrote:
>
>> Team – wanted to let you know that Cheryl is working with State to get
>> agreement on release of the 55k pages of emails she have to State. The
>> hope would be that we are able to say tonight to the press that we are
>> working with State to get emails released soon. Not sure where those
>> discussions will land, but hope is either State agrees to release on
>> timely basis or we pledge to release them ourselves in ten days/week.
>> Assume you all would agree this is right move?
>>
>> Sent from my iPhone
RELATED ARTICLES
Did you like this information? Then please consider making a
donation
or
subscribing
to our Newsletter.