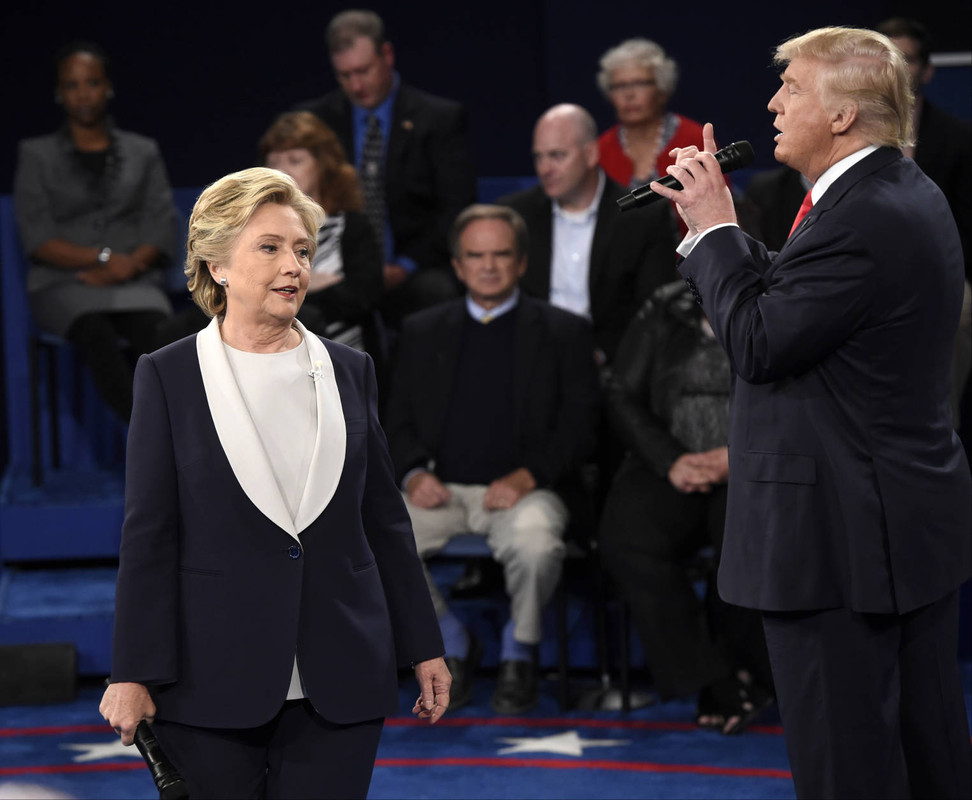 The second debate is over. Now you get to weigh in. Who do you think won round #2 of the presidential debates?
Heavy Dot Com Poll (scroll at the bottom of the article, below all those Twitter videos)
Drudge Poll
PBS Poll
BuzzFeed Poll
Fox5 San Diego Poll
New Jersey dot Com Poll
Hollywood Gossip Poll
Breitbart Media Poll
PolitiOpinion Poll
5NewsOnline Poll
Click On Detroit Poll
Right Scoop Poll
Fox6 Milwaukee Poll
WHNTNews Poll
TIME Poll
Poll Me Straw Poll
The Horn News Poll
Q13 Fox Seattle Poll
KPLC Lake Charles Poll
Conservative Review Poll
Las Vegas Sun Poll
Variety Poll
Mediaite Poll (FAKE POLL, was opened for only a few hours then closed with Hillary as a "winner". Note that this is the ONLY closed poll)
Additionally, please also vote in our own poll below, thank you!
Loading ...
RELATED ARTICLES
Did you like this information? Then please consider making a
donation
or
subscribing
to our Newsletter.