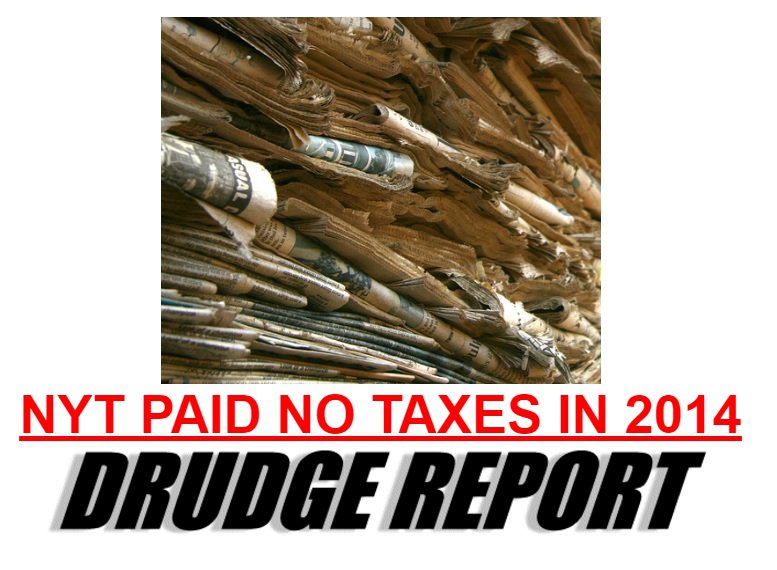 Shameless hypocrite Hillary Clinton attacked Donald Trump today for using the current law to avoid paying taxes for several consecutive years.
Hillary posted several tweets attacking Trump for using a common legal tax offset scheme.
Hillary Clinton used the same tax "scheme" on her taxes last year.
Well this is a little awkward. With the leaked 1995 Trump tax returns 'scandal' focused on the billionaire's yuuge "net operating loss" and how it might have 'legally' enabled him to pay no taxes for years, we now discover none other than Hillary Rodham Clinton utilized a $700,000 "loss" to avoid paying some taxes in 2015.
The Clinton Campaign was quick to jump on the leaked Trump tax filing with Robby Mook tweeting…
And Hillary following up, adding Trump "apparently got to avoid paying taxes for nearly two decades—while tens of millions of working families paid theirs."
However, a look back at Hillary Clinton's tax returns from 2015 (here), proudly displayed by the campaign proving she has nothing to hide – shows something awkward on page 17…

While not on the scale of Trump's business "operating loss", Hillary Clinton – like many 'wealthy' individuals is taking advantage of a legal scheme to use historical losses to avoid paying current taxes.
NY Times PAID NO TAXES in 2014, Hypocrites Get BUSTED!
People Who Live in Glass Houses Shouldn't Throw Throw–
The New York Times illegally leaked Donald Trump's tax return from 1995 on Sunday.
This is just another illegal act by the Clintons and Clinton cronies.
If the tax returns provided to the NYT were legit, it would be illegal for someone other than Mr. Trump or his designates to provide to anyone his tax returns or those of his companies without his permission.
Whoever provided these documents to the NYT may have committed a crime unless Mr. Trump gave them the authority to release his returns.
Then there's this… The New York Times paid NO TAXES in 2014!
Breitbart.com reported:
The New York Times has excited the Clinton campaign and the rest of the media with a revelation that Republican nominee Donald Trump declared a $916 million loss in 1995 that might have resulted in him not paying taxes in some subsequent years.
The implication, reinforced by CNN's Jake Tapper on State of the Union on Sunday morning, is that Trump "avoided" paying taxes, when in fact his tax liability was zero.
But the Times itself has "avoided" paying taxes — in 2014, for example.
As Forbes noted at the time:
… for tax year 2014, The New York Times paid no taxes and got an income tax refund of $3.5 million even though they had a pre-tax profit of $29.9 million in 2014. In other words, their post-tax profit was higher than their pre-tax profit. The explanation in their 2014 annual report is, "The effective tax rate for 2014 was favorably affected by approximately $21.1 million for the reversal of reserves for uncertain tax positions due to the lapse of applicable statutes of limitations." If you don't think it took fancy accountants and tax lawyers to make that happen, read the statement again.
New York Mayor Rudy Giuliani defended Trump on Sunday, telling NBC News' Meet the Press that Trump was a "genius" in business who was simply doing what the tax code allows every American to do by counting losses against tax liabilities, and bouncing back from failure to success.
RELATED ARTICLES
Did you like this information? Then please consider making a
donation
or
subscribing
to our Newsletter.