This event was COMPLETELY IGNORED By the DNC Mainstream Media!
OVER 5,000 INDIAN AMERICANS TURNED OUT TO SEE DONALD TRUMP IN NEW JERSEY ON SATURDAY!!
Left: Attendees gather for a celebration organized by the Republican Hindu Coalition with Donald Trump as the guest speaker in Edison, New Jersey. Right: Attendees enjoy Indian snacks.
Trump spoke with a largely Hindu crowd in New Jersey on Saturday.
Roads and Kingdoms posted several wonderful photos from the rally.
Hindus in India call Donald Trump the "Savior Of Humanity" while the Chinese in China call Donald Trump "God Emperor Trump". Now isn't this something? All this excitement about Trump? Where is Hillary's excitement? No one cares about her, no one goes at her rallies!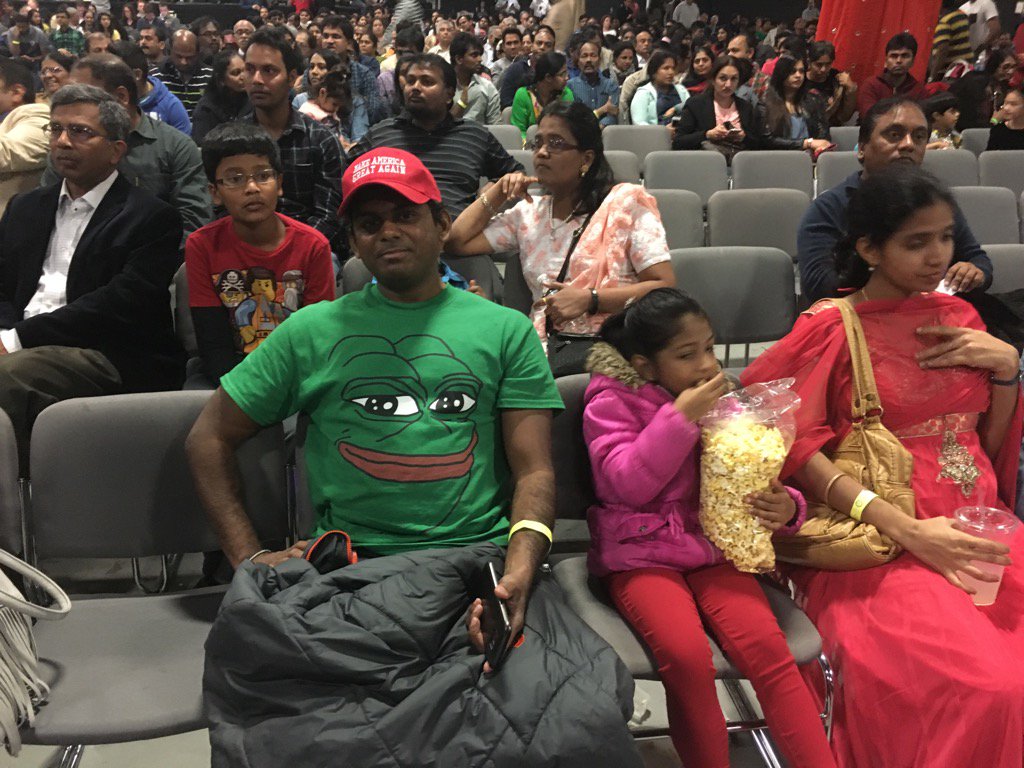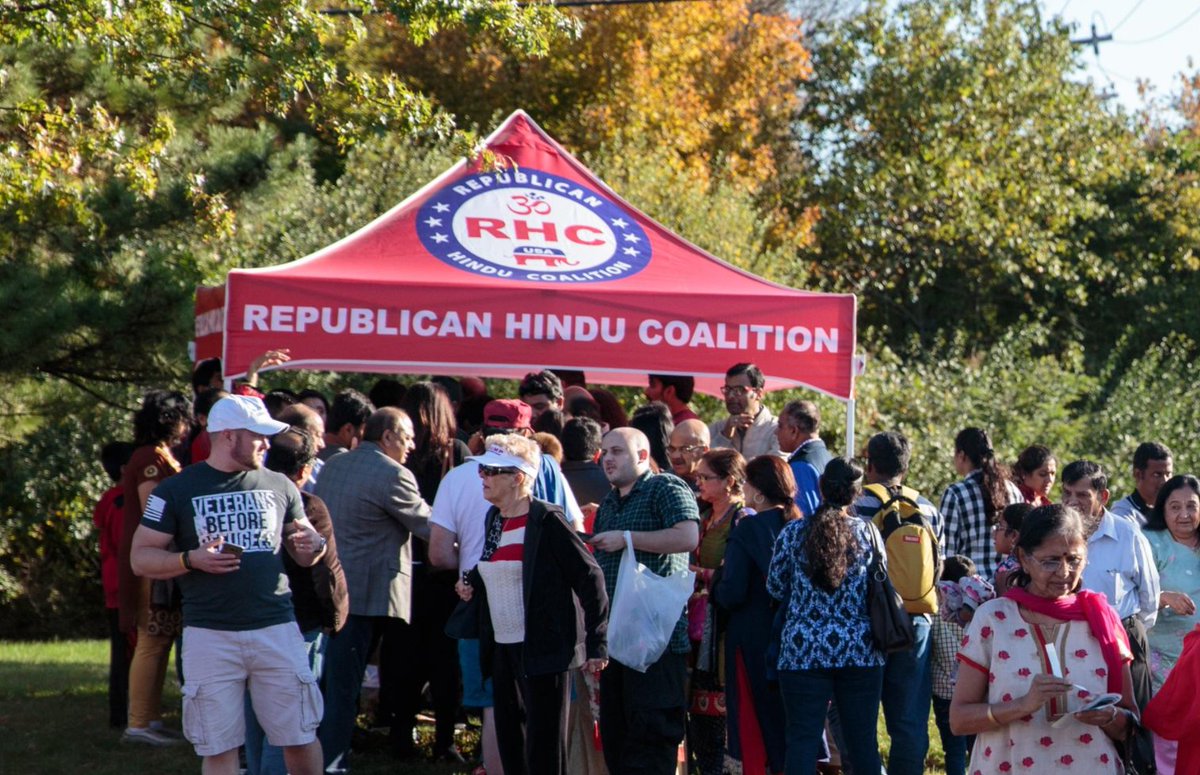 During one part of the rally Hindu dancers performed a "jihad dance."
The dancers were attacked by jihadists and rescued by US Navy SEALs.
RELATED ARTICLES
Did you like this information? Then please consider making a
donation
or
subscribing
to our Newsletter.