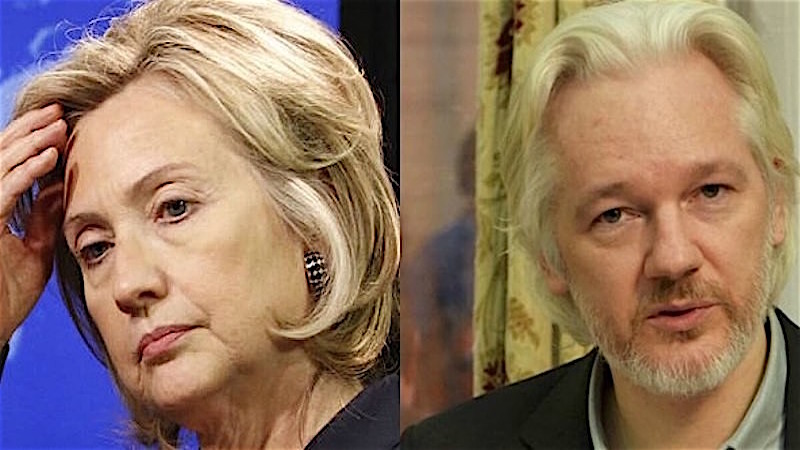 According to the Morning Joe, Julian Assange will be dropping a mind-blowing announcement from his balcony on Tuesday, Oct. 4th, or is he? Julian Assange just canceled his announcement from Embassy Balcony due to Security Concerns!
Assange was going to make the announcement on Tuesday.
Obviously, Julian Assange fears for his life.
Julian Assange announced in August: The "Most Interesting and Serious" Wikileaks Info On Hillary Clinton Yet to Be Released.
Assange was going to make an announcement from the embassy on Tuesday.
UPDATE!
After canceling a planned announcement in London, Wikileaks founder Julian Assange is now planning to appear via video link Tuesday morning at Wikileak's tenth anniversary celebration in Berlin. He's a last-minute addition to the roster of festivities taking place this week in Germany.
RELATED ARTICLES
Did you like this information? Then please consider making a
donation
or
subscribing
to our Newsletter.