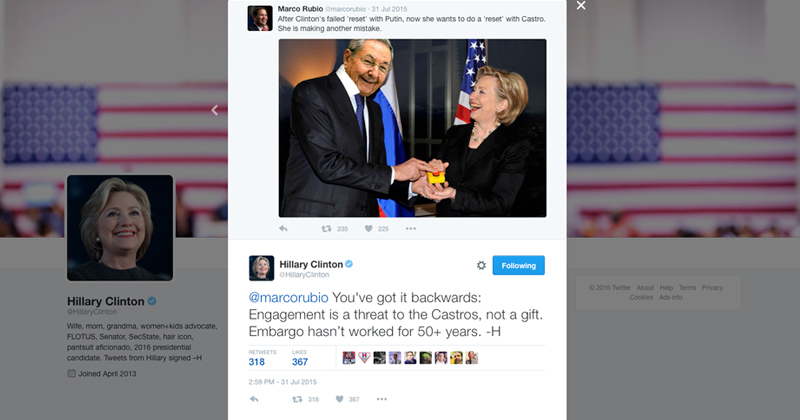 It took at least 11 Hillary Clinton staffers nearly eight hours to respond to a single tweet sent out by Marco Rubio, which highlights the campaign's struggle to cover up Hillary's lack of accomplishments – and the inner workings behind Hillary's fake public persona.
On July 31, 2015, Rubio sent out the following:
Three hours later, campaign staffer Jeremy Massey forwarded the tweet to the rest of the campaign, according to emails released by Wikileaks:
Hillary's foreign policy strategist Jake Sullivan responded:
To which Campaign Chairman John Podesta wrote back:
Which is ironic, given "her" tweeted response didn't come until hours later, as the following emails show.
Sullivan added even more staffers to the email chain, which at this point included seven people nearly five hours after Rubio's tweet.
Another foreign policy adviser, Lauren Rosenberger, responds:
Hillary's communication director, Christina Reynolds, said she would "defer to the policy experts" on what to tweet.
Really? You need policy experts for a single tweet no longer than 140 characters?
But Sullivan complies, referring back to "experts" Dan Schwerin and Brian Fallon for their input.
By 12:30pm, it seems like they have finally finished their masterpiece single tweet to send back to Rubio, but no! Sullivan adds two more people to the deliberations.
Interestingly, Hillary's official Twitter account states that "Tweets from Hillary signed –H:"
But this is a lie according to this email from Director of Content Laura Peterson:
Might as well read "Tweets from Laura Peterson signed –H" because that's more truthful.
By 1pm, at least 11 staffers are finally in agreement with the tweet, but it takes another two hours for the tweet to go through another "approval process" which likely involves even more staffers.
Here's the result: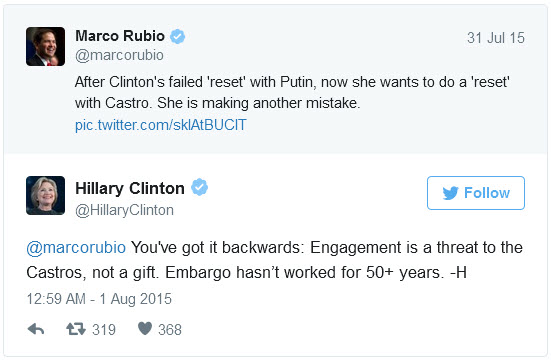 Ironically it's signed by Hillary, despite the fact it was never written by her as the emails show.
This byzantine process shows just how a Hillary administration will operate if she's put into office.
RELATED ARTICLES
Did you like this information? Then please consider making a
donation
or
subscribing
to our Newsletter.