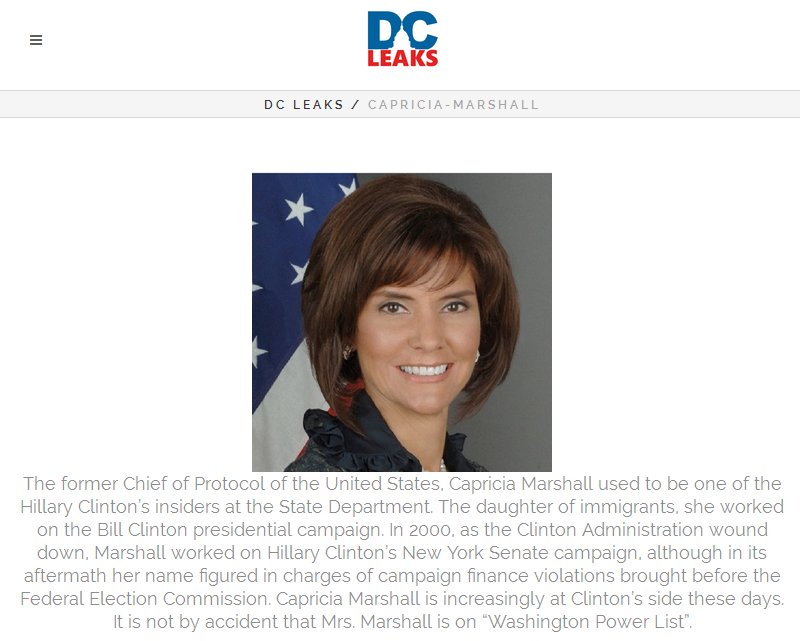 A hacker released several hundred documents from the Hillary Clinton State Department.
The leaked emails belonged to Capricia Penavic Marshall, a top Clinton-words figure at the State Department.
DC Leaks announced the leak earlier today.
A hacker believed to be operating on behalf of the Russian government has released thousands of emails taken from the personal account of Capricia Penavic Marhsall, a key Clintonworld figure who worked under Hillary Clinton at the State Department.
"The former Chief of Protocol of the United States, Capricia Marshall used to be one of the Hillary Clinton's insiders at the State Department," the website says. "The daughter of immigrants, she worked on the Bill Clinton presidential campaign."
The emails, which were released on the anonymously-operated site DC Leaks, are broken down into eight categories: "Atlantic Council," "Clinton Foundation," "Conversations with Clinton's team," "favor," "fundraising," and several others.
The Daily Caller's investigative team is scouring through the records.
Here is the Clinton Foundation talking about using people of color as props just because of their color.
Here is a list of all the celebrities that the Clinton foundation has in the field. Oh yeah! Remember to boycott all of these losers.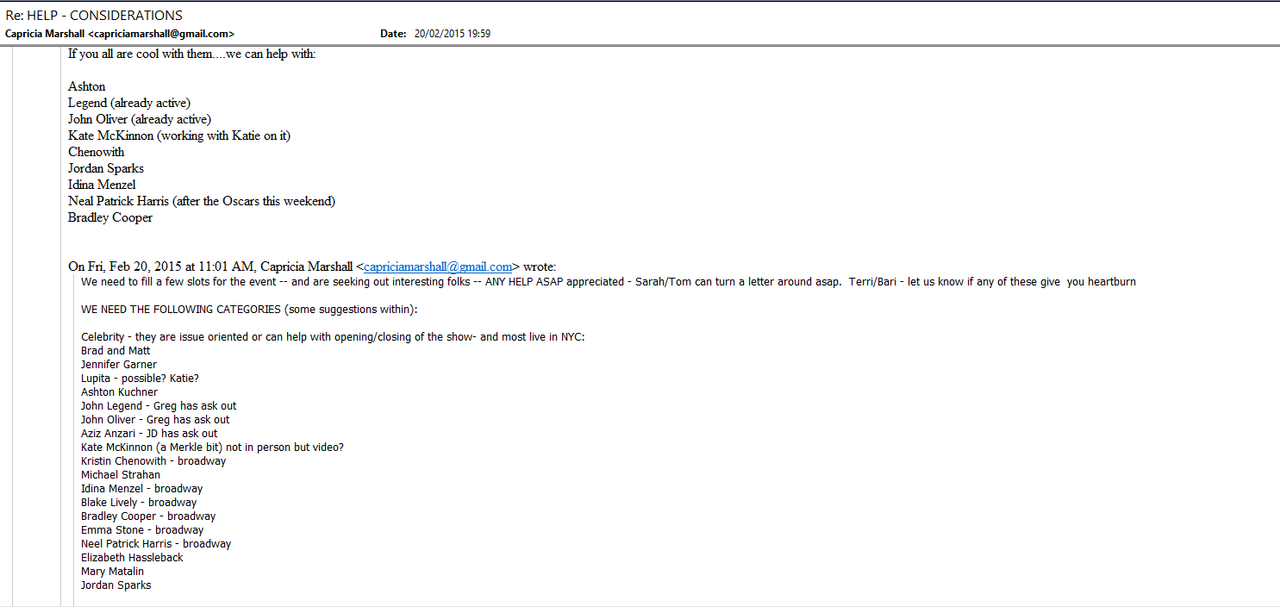 The leaks also show that Hillary Clinton coordinates with her super PACS, which is highly illegal.
This message will destroy her standing with 'low-income women' as described.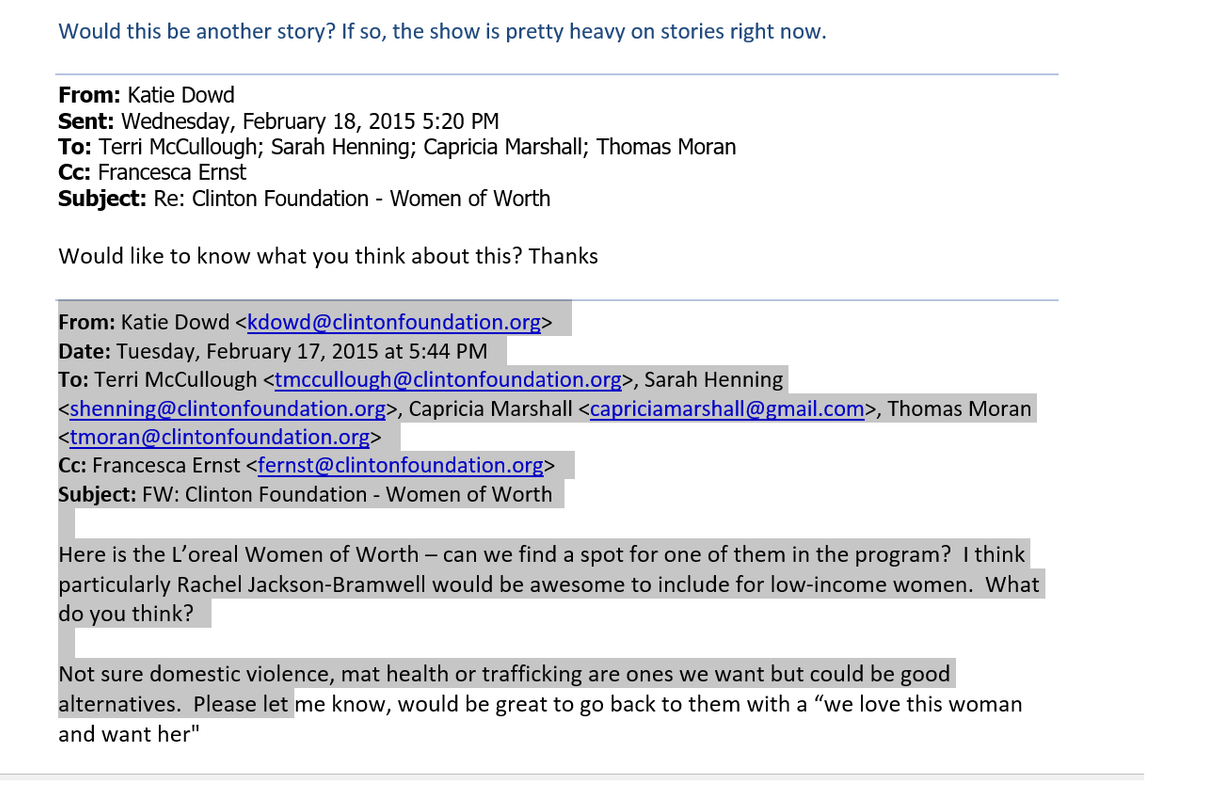 Also check Hillary Clinton fundraisers' list in Capricia Marshall's correspondence:
RELATED ARTICLES
Did you like this information? Then please consider making a
donation
or
subscribing
to our Newsletter.