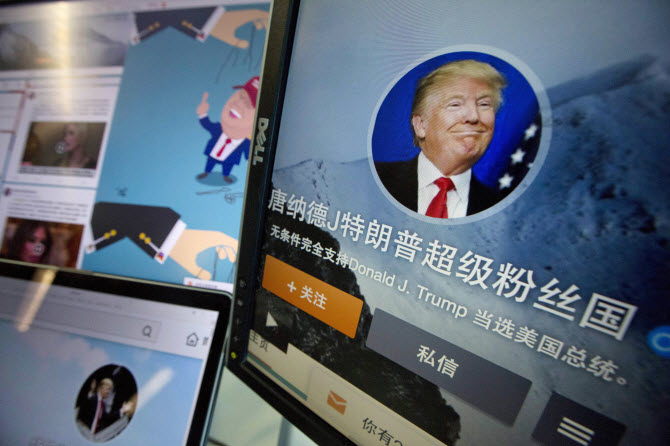 The media bias is so bad this year that even China's state media says the US mainstream media is totally biased against Trump.
Even Communist China can see the US mainstream media is crap.
The Times of India reported:
The US mainstream media have "totally discarded" their "so-called objectivity and fairness" in supporting Hillary Clinton and "disparaging" Donald Trump, China's state media alleged on Sunday.
In an editorial, the Chinese Global Times criticized the "ugly unity" of the US mainstream media, which it said had "heavily hyped up Trump's insulting comments against women, while only scratching the surface of Clinton's e-mail scandals." Citing "statistics from the US," it also said that 30 out of the top 100 US dailies backed Clinton, while none were on Trump's side.
Trump's campaign has been left reeling after a 2005 video that resurfaced last week showed him talking about seducing a married woman, and saying women let celebrities like him do anything, including grabbing their "p****." In addition, several women have recently accused him of sexually assaulting them.
Trump has not only alleged that these women are lying, but has also accused the "corrupt media" of "pushing false allegations and outright lies in an attempt to elect her (Hillary Clinton) president."
And Global Times on Sunday published that quote, saying Trump was "furious" with the "immoral media outlets" for "jeopardizing his interests."
However this is nothing new as we have previously reported, Donald Trump is highly admired in China, India, Russia, Serbia, Israel, Egypt, Haiti and many other countries. In China, the Chinese are so in love with Trump, they have created numerous Fan Clubs, one of which has a really funny name: "God Emperor Trump". Yes Americans, that's how much the Chinese love Mr. Trump. In India, Hindus made shrines with Trump's pictures, praying to their God to help Donald Trump get elected.
Jews living in America are heavily biased in favor of Hillary Clinton, especially those in the media of which there are plenty unfortunately, BUT the Jews from Israel however love Trump and call Hillary "the evil witch", also hoping for Trump to get elected in the US. Netanyahu met with Trump multiple times, with his most recent meeting only a month ago, back in September. Netanyahu is so in love with Trump, he is now copying his style.
RELATED ARTICLES
Did you like this information? Then please consider making a
donation
or
subscribing
to our Newsletter.