Texas Senator Ted Cruz praised his former opponent Donald Trump for performing well at Monday's presidential debate against Democrat contender Hillary Clinton.
In a Facebook post following the debate, Cruz outlined how Hillary would go down "the same path that is hurting millions of Americans," including her proposed continuation of the Obama administration's war on coal and its disastrous healthcare initiatives, in addition to her desire to fill the Supreme Court vacancy with a liberal judge.
"If Clinton is elected, we know that a liberal justice will be named to fill Scalia's seat and we will lose the Supreme Court for a generation," Cruz wrote. "With that, we know for a certainty that our right to keep and bear arms, our religious liberty and federalism are in danger."
In contrast, Cruz wrote, Trump "had his strongest performance of the election cycle."
"He drew contrasts with Hillary on taxes, regulation, law and order and the disastrous Iran deal," the former Republican presidential contender stated.
Read Cruz's entire Facebook post, retweeted by GOP nominee Donald Trump: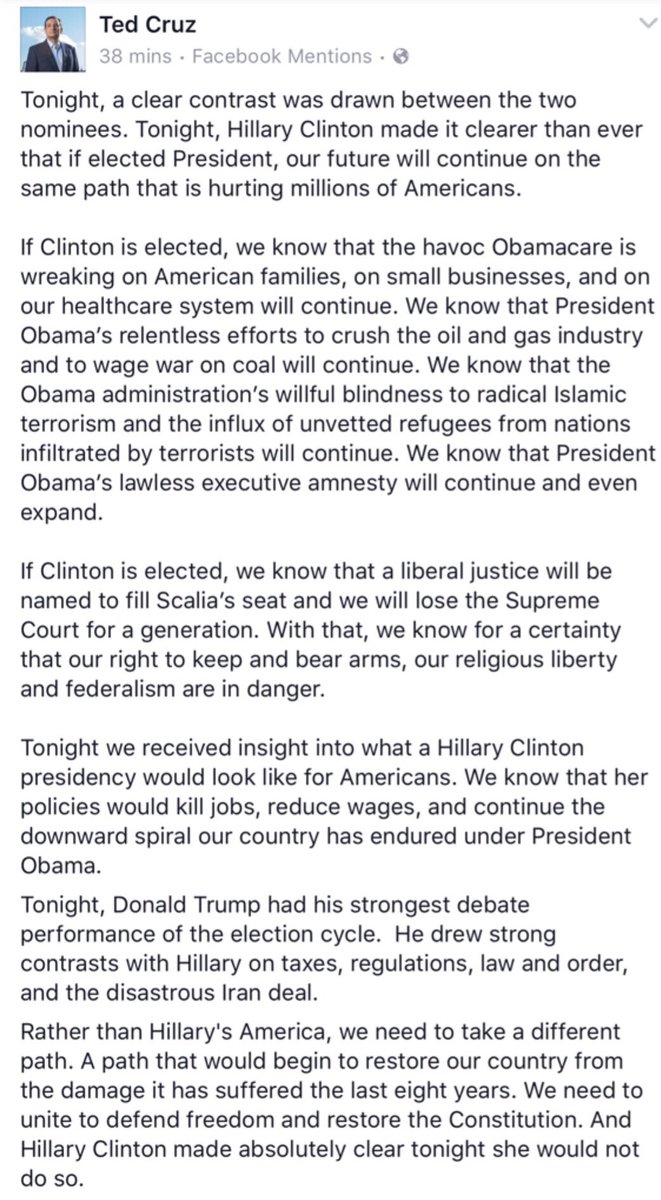 RELATED ARTICLES
Did you like this information? Then please consider making a
donation
or
subscribing
to our Newsletter.