Her first mistake was trusting Hillary Clinton.
Her second mistake was giving her money…
An 81 Maplewood widow decided in March to donate to $25 to Hillary's campaign.
She's always voted Democrat.
One month later her credit card came and the Hillary for America campaign had taken $119 from her account, so she called the Clinton campaign and complained.
The next month they did it again.
Stronger Together.
The Clinton campaign is robbing elderly donors.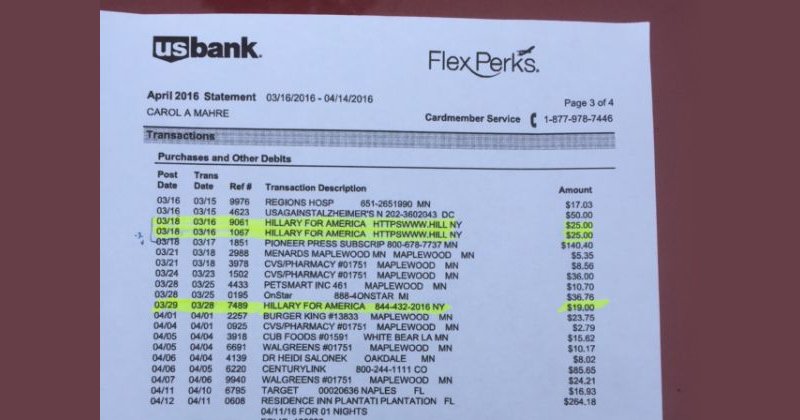 RELATED ARTICLES
Did you like this information? Then please consider making a
donation
or
subscribing
to our Newsletter.