'Crooked' Hillary Clinton wore an ear piece in last night's Commander in Chief Forum hosted by NBC and MSNBC. This was the first event where both Donald Trump and Hillary Clinton were invited to attend together. Each candidate received a short period with host Matt Lauer. It was expected that both candidates would provide unaided answers to the questions asked but it appears Hillary did not.
POTUS TRUMP tweeted after the event his disdain for candidate Clinton using the ear piece which provided her a boost in answering questions. Trump tweeted "We can't let Hillary get away with wearing an ear piece during tonight's Veteran Forum".
Others noted her cheating ways as well accusing Hillary of eye movements and gaps between speech that showed she was listening and not thinking –
Cheating like this is not totally unexpected. President Obama was accused of doing the same thing in the debates in 2012 with candidate Romney and some have warned that this may happen again a few weeks ago. The picture of the wireless earpiece above is similar to one Obama may have used during those debates. As noted by thetruthdivision.com if you go back and watch the second and third debates in 2012, examine Obama's mannerism and head movements while he was watching Mitt Romney speak.
It looks like the Democrats are at it again and again clearly cannot be trusted.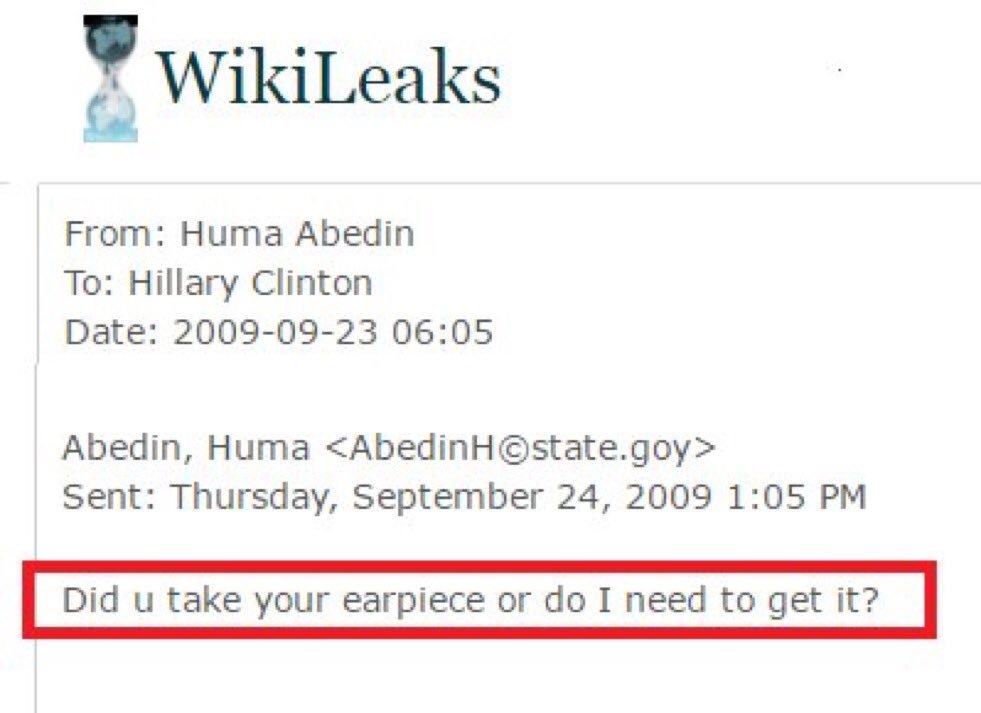 In the next photos, there is some odd coloring in Obama's ear that warrants speculation about him having an earpiece. According to John Gaultier, the left arrow in the center picture is point to a strange, nearly vertical, line, while the arrow on the right is pointing at a semicircle of flesh that's a different color than that of his skin:
The last photo in the set above has Obama wearing a quite visible earpiece — which looks almost identical to the one in the second photo.
Hillary was Interrupted by Lauer 7 times Sheepishly while Trump was Interrupted 13x, Forcefully
Liberals were very upset last night after NBC host Matt Lauer was unable to take down Donald Trump during the Commander-in-Chief forum.
Angry leftists accused Lauer of bias over his grilling of Hillary Clinton over her emails while letting Trump slide on his layman's stance on the Iraq War.
But video reveals a different reality.
Hillary Clinton was interrupted by Matt Lauer 7 times – softly.
Donald Trump was interrupted by Matt Lauer 13 times – forcefully.
RELATED ARTICLES
Did you like this information? Then please consider making a
donation
or
subscribing
to our Newsletter.