Gone are the days when Bernie Sanders had crowds almost as large as Donald Trump. No one wants to see Bernie these days… If the Ohio crowds for one of Hillary Clinton's top surrogates are any indication, it's time to panic.
Bernie Sanders drew only 150 fans at a rally in Akron on Saturday, according to WKSU.
The event had the appearance of an academic lecture, with supporters listening intently in rows of chairs in Centennial Hall at the University of Akron.
But even some of the 150 attendees weren't supporters of Hillary Clinton.
Bernie was a sellout and he betrayed his voters after he allowed Hillary Clinton to steal the nomination away from him. Shortly after, he endorsed Hillary Clinton despite Wikileaks revelations about the nomination thievery that went on at the DNC. His endorsement of Hillary was the last straw for his followers who dumped him and moved along to support Donald Trump and Jill Stein. Few of Bernie's people actually went to Hillary because they feel betrayed not only by Bernie but are in total disgust with the entire Democratic Party as a whole.
Here's a self-described "Anarchist for Jill (Stein)." He wasn't the only one.
Most of these people support Gill Stein now.
The turnout was a little better in Kent. Attendance figures were not immediately released, but it appeared to be a small few hundred at Kent State University.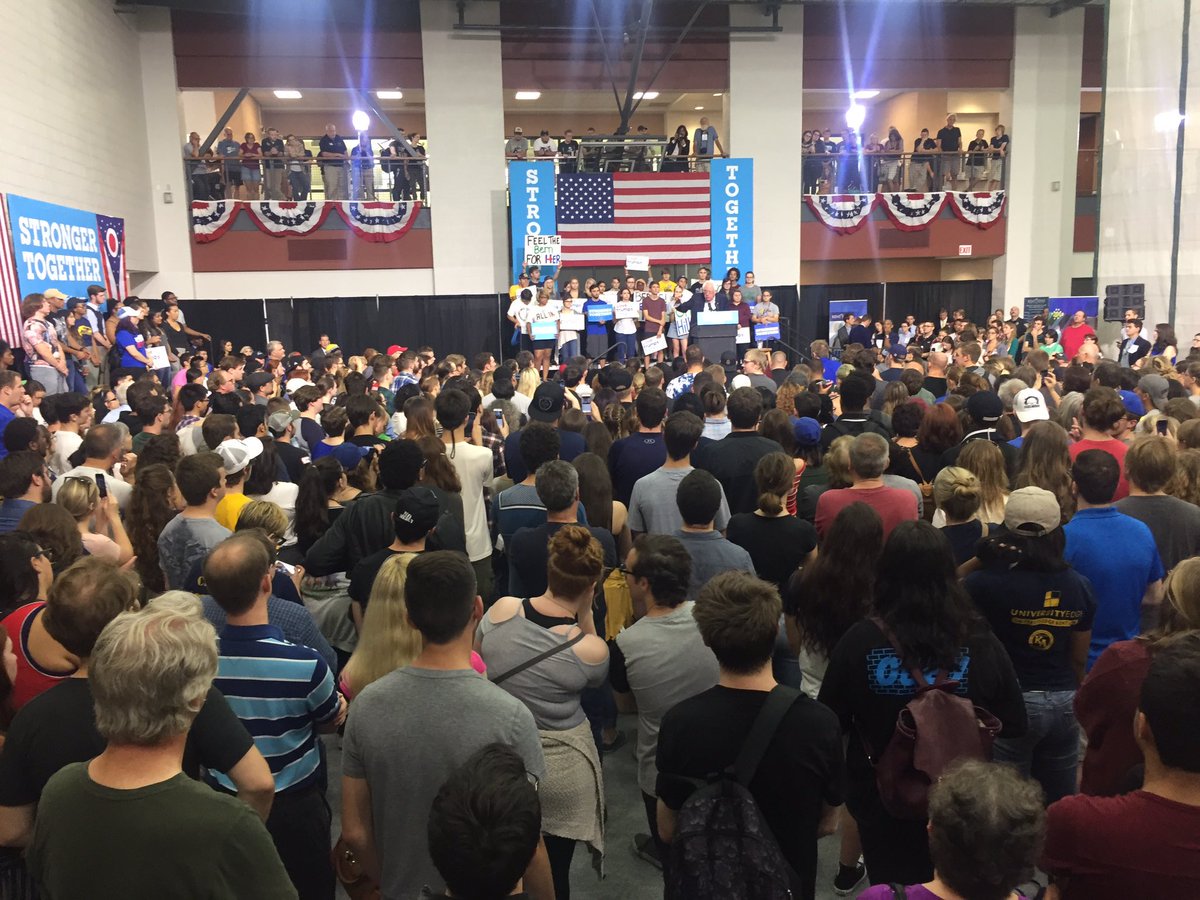 A third event in Canton, Ohio was canceled due to low attendance. The campaign did not give a reason for the cancellation, according to the Akron Beacon Journal.
Given the poor attendance in Akron, it was likely due to low attendance.
Hillary herself isn't doing any better either. Hillary Clinton had about 200 people at her Temple University rally, the same day in Philadelphia, Pennsylvania. Check this out: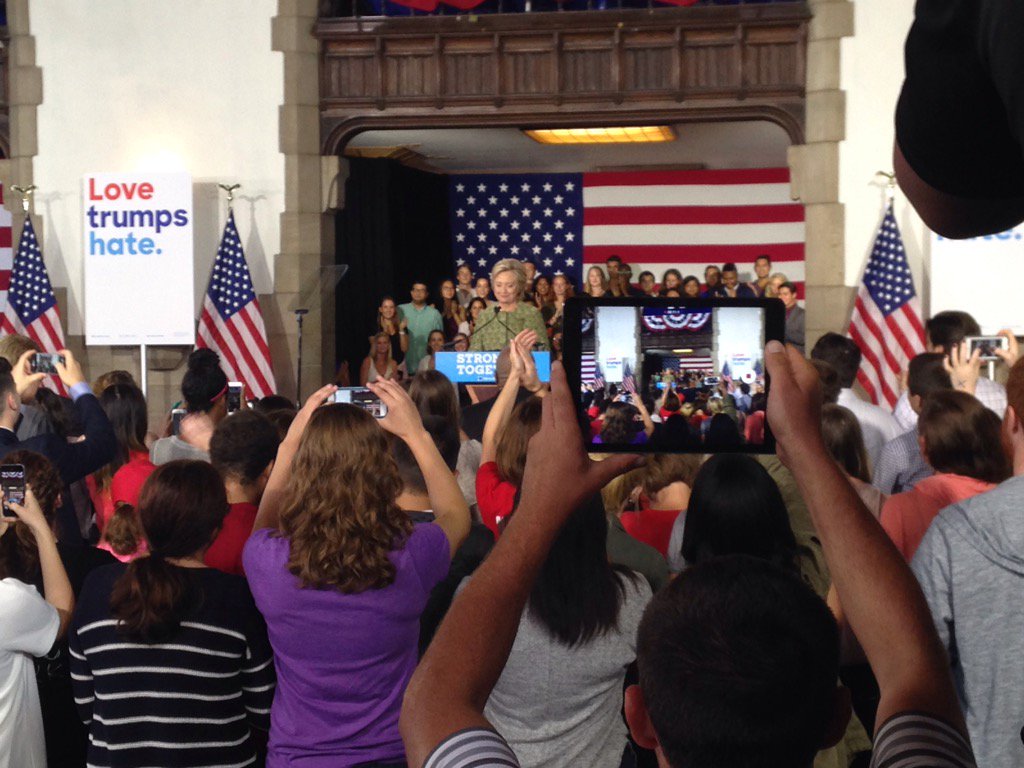 Meanwhile check out Donald Trump's speech in Fort Myers, Florida on same day which is basically a dueling event with Hillary. At least 8000 came to see Trump at the Germain Arena. The tickets were all sold out. Scalpers were selling tickets to the event for $200-$400 dollars.
RELATED ARTICLES
Did you like this information? Then please consider making a
donation
or
subscribing
to our Newsletter.