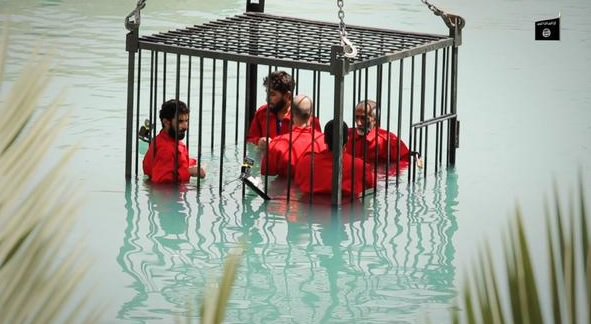 Pope Francis told reporters on his way back to Italy after celebrating World Youth Day in Poland that Catholics are just as bad as ISIS. He added that all religions have a fundamentalist group.
This was disgusting. This latest Catholic leader is soooo confused and dangerous. Lord help us!
Speaking aboard the plane taking him back to Rome after a five-day trip to Poland, he said: "I think it is not right to identify Islam with terrorism.
"It is not right and it is not true."
Francis was responding to a question about the killing on July 26 of an 85-year-old Roman Catholic priest by knife-wielding attackers who burst into a church service in western France, forced the priest to his knees and slit his throat.
The attack was claimed by ISIS.
He said: "I think that in nearly all religions there is always a small fundamentalist group."
He then added: "We have them," referring to Catholicism.
The Pope continued: "I don't like to talk about Islamic violence because every day when I look at the papers I see violence here in Italy – someone killing his girlfriend, someone killing his mother-in-law. These are baptised Catholics.
Pope Francis on Sunday encouraged hundreds of thousands of young people gathered in southern Poland to "believe in a new humanity," which is stronger than evil and refuses to use borders as barriers.
"People may judge you to be dreamers, because you believe in a new humanity, one that rejects hatred between peoples, one that refuses to see borders as barriers and can cherish its own traditions without being self-centered or small-minded," Francis told his flock before him, many of them in their late teens, 20s or 30s.
In translation for mentally challenged people who have difficulty understanding the Pope's message: he is calling for world union under a singular leadership, a one world government. While making these calls, the pope is slamming Christians for something Muslims did.
According to a prophecy by Saint Malachy, Pope Francis is SATAN HIMSELF, the antichrist and the last pope of Rome.
RELATED ARTICLES
Did you like this information? Then please consider making a
donation
or
subscribing
to our Newsletter.