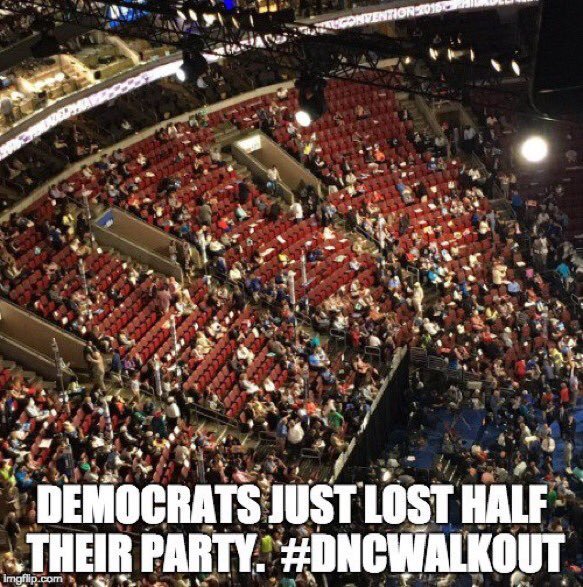 Another Media Lie…
The liberal media did not report on the numerous protests and interruptions during Hillary Clinton's DNC Convention speech.
The media also did not report on the hundreds of empty seats in the Wells Fargo Arena in Philadelphia.
But Bernie Sanders supporters caught it on film.
Democrats walked out during his speech.
This video made the rounds this week.
It's an old Marxist trick to portray crowds larger than they actually are.
The Democrat-media complex has perfected it.
Below, there's a photo of another TINY Hillary "rally" with only a couple of people attending it. Here's what the media shows you on TV and a real photo from the event: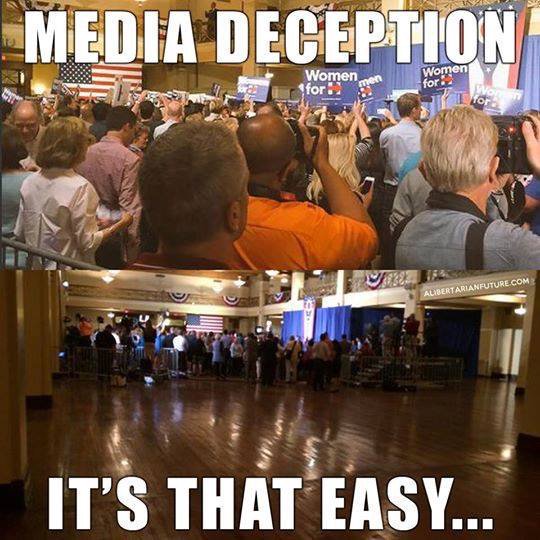 We told you once, we'll tell you again! Hillary does not have a lead. Trump is leading Hillary and he will win in a massive landslide like never seen before if the elections will be fair and without any rigging. According to our own estimates Trump is leading over Hillary by AT LEAST 70% to 30%. We based our own estimates according to social media analytics, Google trends and of course the number of people attend each and every candidate's rallies.
RELATED ARTICLES
Did you like this information? Then please consider making a
donation
or
subscribing
to our Newsletter.