Marion Le Pen simply wrote "France, 2016 #SainteRita" alongside the image of the priest who refused to leave the mass he was holding in protest against the demolition of local church Sainte Rita.
The angry protests come just a day after Father Jacques Hamel, who had his throat slit by two depraved Islamic State fighters, was laid to rest in Rouen Cathedral on Tuesday.
Thousands of mourners turned out to pay respect to the elderly priest, who was murdered by jihadists as he delivered mass in a church in St Étienne-du-Rouvray, Normandy.
Social media users took to Twitter to express their shock at the protesting priest being dragged out of Sainte Rita, which is due to be demolished and turned into a car park.
One said: "Jihadists have slit the throat of a priest. Anne Hidalgo [the mayor of Paris] helps them by destroying churches."
Another said: "The day after the funeral of a murdered priest, it destroyed a church in #SainteRita to make parking… Seriously?"
National Front party leader Marine Le Pen also waded into the row, tweeting: "And what if they built parking lots in the place of Salafist mosques, and not of our churches?"
The church has been closed since last year, but has been operating through a new Catholic parish association.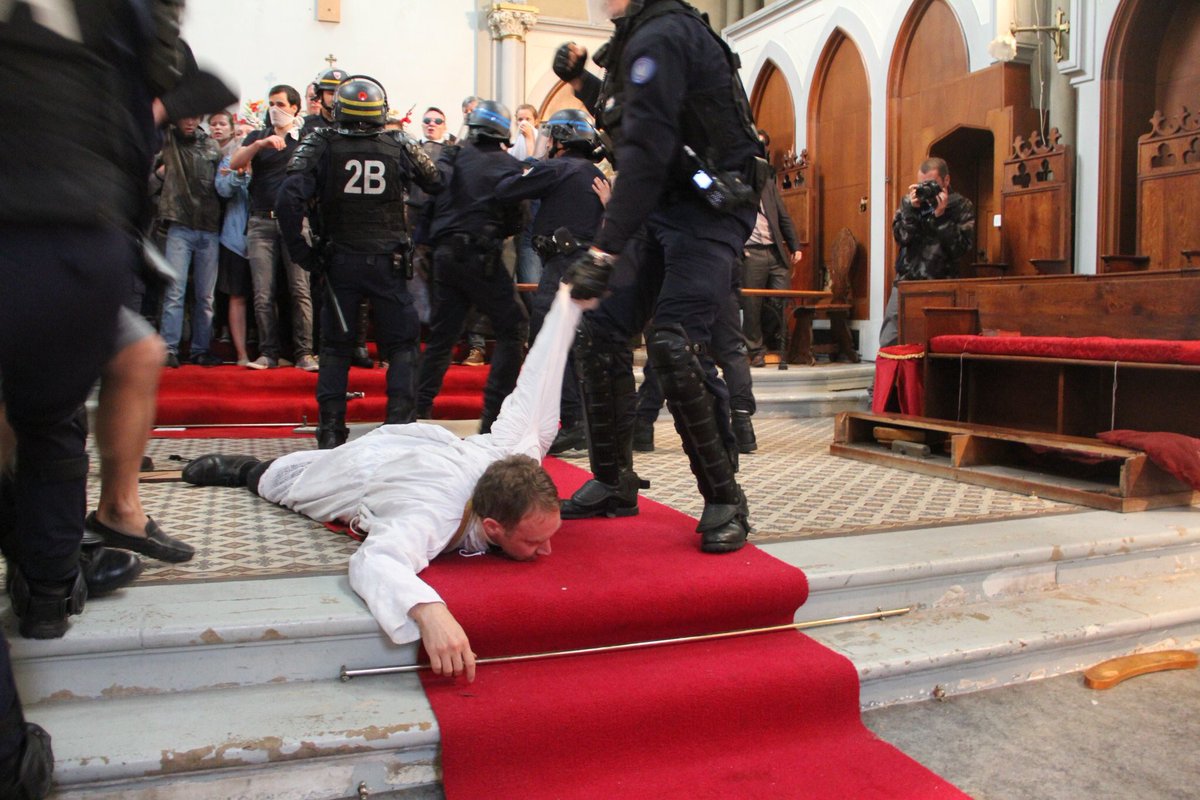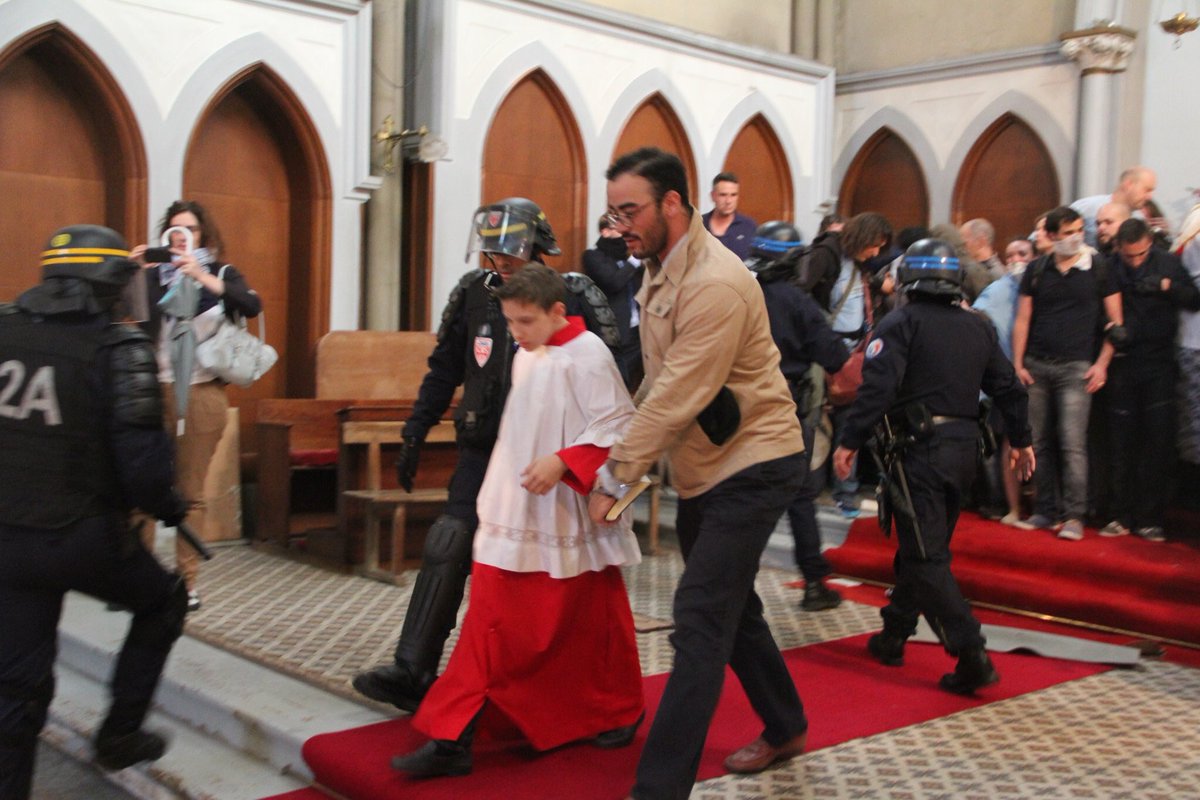 Campaigners say €3million (£2.5million) is needed to save the church from demolition after the owner sold it because he could not afford to pay the rent.
Protestors say local clerics will have nowhere to go if the demolition gets the go ahead.
Paris's archbishop Monseigneur Dominique Philippe said: "For the moment, no one has offered me anything else. We hold marriages, baptisms, all sorts of ceremonies regularly.
"We can't leave just like this if no one offers us anything."
Meanwhile, French Prime Minister Manuel Valls has vowed to shut down the country's mosques, cut foreign funding and police the content delivered in sermons in a massive crackdown against Islamic fundamentalism.
RELATED ARTICLES
Did you like this information? Then please consider making a
donation
or
subscribing
to our Newsletter.