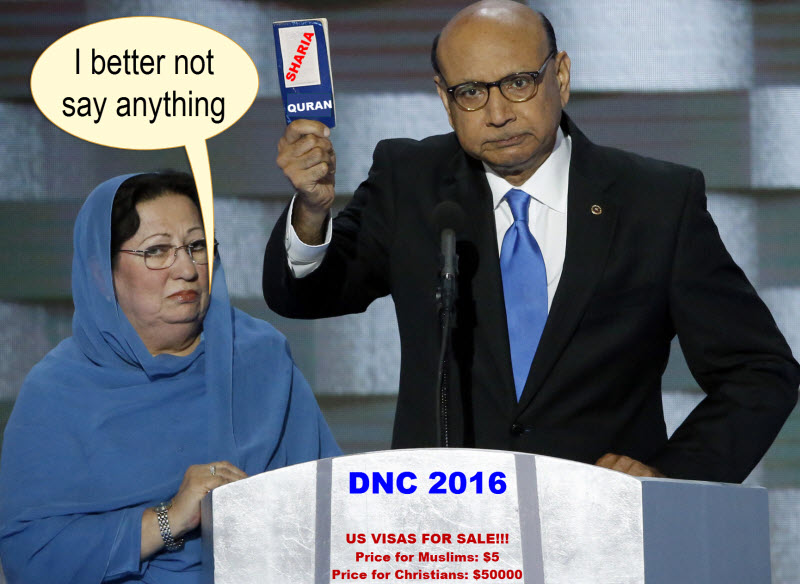 Hillary Clinton's chief Muslim surrogate, Khizr Khan, the celebrated Gold Star father whose son, U.S. Army Captain Humayun Khan was killed in Iraq in 2004, appeared recently on a pro-Taliban Pakistani television network to bash Republican presidential candidate Donald Trump.
Khizr Khan appeared on Pakistan's Dunya News TV network on August 4. Khan said during the interview, "Allah makes people like Trump make mistakes to discredit them in public eyes forever."
Khan held up a pocket edition of the U.S. Constitution to accuse Trump of violating it.
However, by invoking the name of Allah to criticize Trump, Khan, himself, was violating the constitutional spirit of the separation of church (or mosque) and state.
RELATED ARTICLES
Did you like this information? Then please consider making a
donation
or
subscribing
to our Newsletter.