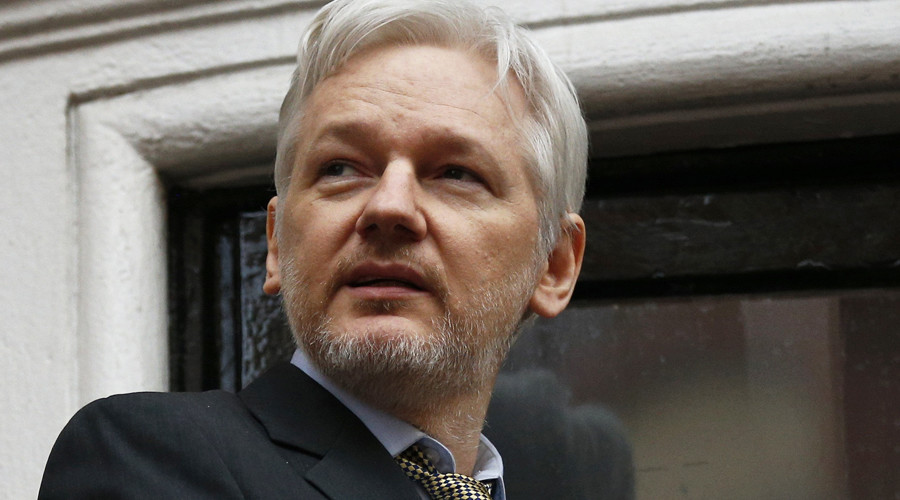 British journalist Afshin Rattansi went underground with Russia Today to speak with Wikileaks founder Julian Assange in London.
Assange told Rattansi his group has 350 emails on Le Farge deals in Syria. The transnational concrete company reportedly paid ISIS money for their operations in the region.
Wikileaks reported last week on Hillary Clinton's deals with the the French industrial giant Lefarge – a company accused of secretly sponsoring ISIS.
Hillary Clinton took $100,000 from the company that gave money to ISIS.
Assange defended Donald Trump against Hillary Clinton's attacks saying Trump has never had success building in Russia. The New York billionaire has no business there.
The Wikileaks founder talks about Hillary's use of Libya to get weapons to Syria.
Assange says Wikileaks will release more emails on the Clinton Foundation.
Then Assange dropped this bomb:
Rattansi: If there is any illegality in the pending emails you will release or malfesance in what you alreaday released President Obama could presumably act on it and get Hillary Clinton charged? Regardless on whether you are about to release any email which would mean that James Comey and the FBI would have no alternative but to arrest Hillary Clinton?
Assange: Our view which we have already stated is if the evidence that the FBI has is enough for a grand jury to indict already… But a prosecutor has to ask a grand jury to indict. And if a prosecutor doesn't ask, a grand jury won't indict.
Russia Today reported:
Clinton, Saudi Arabia & jihadists
"The US government at the times when Hillary Clinton was in charge of the foreign policy did use Libya as a conduit to get arms to jihadists in Syria. That is well-established not just by a range of raw materials but also by … investigative reporters in the US, some of which were even published in The New York Times."
"La Farge, which is … giant transnational concrete company was involved in Syria. There are more than 350 La Farge related emails in our Syria emails release. The investigations by Le Monde reveals that they paid ISIS money, taxes for their operations in certain areas, were engaged in a variety of business deals with ISIS."
"Money from La Farge in 2015 and 2016 went to Hillary Clinton foundation. There is actually a long-term relationship between La Farge and Clinton; she was a member of the board."
"There is also an extensive relationship between Hillary Clinton and Saudi Arabia , between the Clinton Foundation and Saudi Arabia. Saudi Arabia is probably the largest single donor to the Clinton Foundation and you can see Clinton's arms export policies when she was a secretary of state favoring extensively Saudi Arabia."
RELATED ARTICLES
Did you like this information? Then please consider making a
donation
or
subscribing
to our Newsletter.