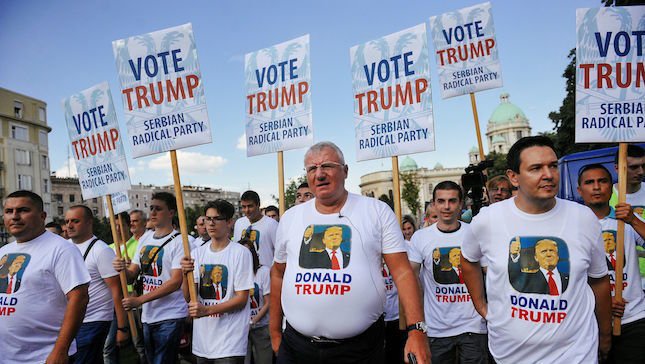 WOW! Uncle Joe wasn't expecting this!
Biden gets off plane in Serbia to Trump rally!
Joe Biden flew to Serbia today. He was greeted by a massive rally for Trump!
Serbia is a Christian country that has suffered by the recent onslaught of migrants and refugees to Europe.
There were more people at this Trump Rally in Serbia then the people who attend crooked Hillary Clinton rallies in America!
What can we say? The world loves Trump.
RELATED ARTICLES
Did you like this information? Then please consider making a
donation
or
subscribing
to our Newsletter.