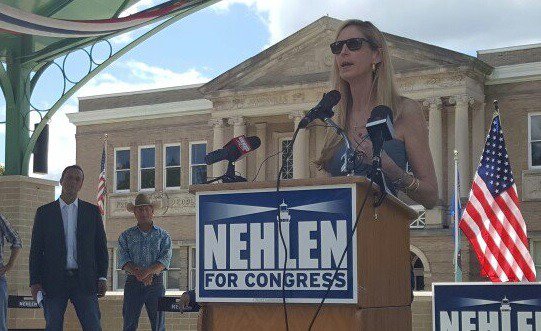 Republican Leader Donald Trump decided to endorse Paul Ryan for reelection in Wisconsin just a few days after his Vice President Mike Pence endorsed Paul Ryan first, with Trump's approval of course.
Paul Ryan vowed to thwart president Trump in the Congress every time he disagrees with him and unfortunately he disagrees a lot with Mr. Trump.
Here at the EUTimes we simply cannot understand why Donald Trump would endorse his enemy Ryan. Was it because of the polls? Because of media bashing? Was he threatened? Bribed? No one has the money to bribe already billionaire Trump so which is it? We simply can not understand or decipher this endorsement especially since Paul Nehlen is already leading over Paul Ryan according to the latest poll.
With that said, unfortunately Wisconsin is one of the most establishment states in the country. Trump did loose establishment state of Wisconsin to establishment RINO Ted Cruz. It was one of the fair and square loses he had against Cruz. Need not to say that most of Cruz's victories against Trump were outright election frauds such as Wyoming, Colorado, Utah, Iowa, etc but not Wisconsin, here he won fair and square because its an establishment state. So maybe Paul Nehlen doesn't stand a real chance because of that despite the recent poll and Trump just wanted to be on the winner's side in advance? We don't know.
In any case while we have strongly supported Trump in almost everything so far, here's the first issue where we disagree. Trump shouldn't have endorsed Paul Ryan nor anyone else because there are better alternatives out there for people to vote for. He shouldn't endorse Paul Nehlen either because one could never know who is gonna win and as a nominee you wouldn't want to be in a bad relationship with any of the 2 candidates. You would wanna actually have a good relationship with both candidates and have both doors opened so what Trump should have said instead of endorsing Ryan, he could have given a speech such as, or similar to this:
"I cannot solely support and endorse only Paul Ryan because Paul Nehlen is a good guy as well, he too has endorsed me and my message and he stands by my ideas. He's a businessman, he's an outsider, in many ways, he's like me. Rejecting him would be like rejecting myself but Paul Ryan too is a great guy, despite the fact that we had some differences in the past, now we agree on almost everything, we had a wonderful convention together and I'm proud to call Ryan my friend. In my view both guys are great Republicans, I respect both, I wish success to both of them and I will work with whichever one wins the primary."
Now wouldn't that have been a great speech on Ryan vs Nehlen?
For crying out loud, what exactly is the difference between socialist Hillary Clinton and "principled conservative" RINO Paul Ryan? They are both for open borders, both can't name Islam as a threat and both secretly support TPP. Paul Ryan is a Republican In Name Only. He's a RINO and a vicious snake just like Ted Cruz and the Bush family!
It seems that we aren't the only ones who thought that Trump shouldn't have endorsed Paul Ryan. Best-selling author and columnist Ann Coulter traveled to Wisconsin Saturday to rally with conservative Paul Nehlen.
Former Alaska Governor Sarah Palin is also bashing Paul Ryan and supporting Paul Nehlen instead.
Previously, conservative icon Phyllis Schlafly also urged Wisconsin to "get rid of Paul Ryan!", so it looks like all real conservatives are uniting their forces against Paul Ryan but we'll see how it will work out on Tuesday.
Nehlen is running against pro-TPP, pro-open borders candidate Paul Ryan in the Republican primary on Tuesday.
Ann Coulter warned the Wisconsin crowd today –  This is your last chance to save America.
Nehlen leaves the station on Tuesday and Trump in November and after that you are never going to hear a candidate talk about trade and immigration again if we don't get these elections right.
"I am saying to you Wisconsin, district one, you are so lucky that you have a chance to cast the first vote for the party of America for Americans and for Paul Nehlen. Thank you very much!"
Conservative leader Sarah Palin also posted her endorsement of Paul Nehlen again on Friday.
Paul Nehlen is running against open borders and TPP supporter Paul Ryan. The election is Tuesday.
Sarah wrote on her Twitter page: "Proud to be standing with Paul Nehlen since May 9th – Wisconsin please vote for this man "of the people" this Tuesday."
In conclusion, here at the EUTimes, we reject Donald Trump and Mike Pence's endorsement of Paul Ryan. Wisconsinites go out and vote for Paul Nehlen! End Paul Ryan's Democratic undercover career as a Republican. If Ryan wins, please vote for the Democratic representative in November. It's better to have an open enemy rather than a traitor but its always even better to have a friend, Paul Nehlen!
RELATED ARTICLES
Did you like this information? Then please consider making a
donation
or
subscribing
to our Newsletter.