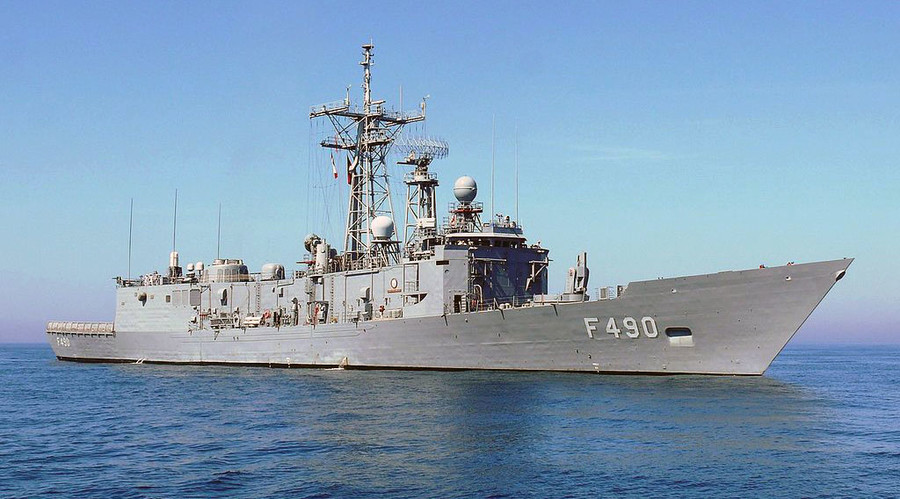 Bulgaria's prime minister ruled out participation in plans to form a united NATO Black Sea naval task force to counter the Russian Navy in the region. The president of Romania said the initiative is about joint drills, not maintaining a separate fleet. As usual, Romanians are kissing America's behind as if they ever gain anything from it.
"I always say that I want the Black Sea to see sailboats, yachts, large boats with tourists and not become an arena of military action … I do not need a war in the Black Sea," Reuters cited Bulgaria's Prime Minister Boiko Borisov as saying at a media briefing.
"To send warships as a fleet against Russian ships exceeds the limit of what I can allow," Borisov told reporters in Sofia on Thursday, as cited by Bloomberg. "To deploy destroyers, aircraft carriers near [the resort cities of] Bourgas or Varna during the tourist season is unacceptable."
After the USS Porter (DDG-78), armed with assault cruise missiles and an Aegis Ballistic Missile Defense System (primary weapon: Standard Missile 3), entered the Black Sea last week, Moscow promised "response measures" to Washington.
"If a decision is made to create a permanent force, of course, it would be destabilizing, because this is not a NATO sea," Russian news agencies quoted senior Foreign Ministry official Andrey Kelin as saying.
"Let's stop with the speculations that fleets will be set up against anyone," Bulgarian President Rosen Plevneliev stressed, adding that "Bulgaria is a peaceful country and its foreign policy is not aimed at anyone."
President of Romania Klaus Iohannis, who visited Bulgaria on June 15-16, and discussed the initiative with both Borisov and Plevneliev, has said the initiative's sole purpose is "practical cooperation in joint exercise."
Iohannis called the news about NATO fleet in the Black Sea a "misconception."
"Nobody wants to create NATO fleet. That's nonsense. NATO has neither the resources nor the desire to maintain a Black Sea fleet," Iohannis said as cited by TASS.
Countries without a Black Sea maritime border are banned from keeping their warships in the area for over 21 days under the Montreux Convention.
According to Iohannis, discussions on forming a joint naval task force in the Black Sea were initiated about a year ago, after in spring 2014 citizens of the Crimean Peninsula voted in a referendum in favor of reunification with Russia. It enabled Moscow to regain full control of its long-standing naval military stronghold and its vast harbor in the city of Sevastopol. Up to that time it had been leased from Ukraine.
NATO's 'Black Sea Fleet' project implies three regional alliance member states, namely Bulgaria, Romania and Turkey would contribute to creation of a separate task force. Ukraine, which is not a NATO member, has also expressed its readiness to join the force with its single operable warship, the frigate 'Getman Sagaidachny'.
It is understood that the project is going to be discussed during the upcoming NATO summit in Warsaw in July.
In May, Turkey's President Recep Tayyip Erdogan said that NATO is paying insufficient attention to the Black Sea region.
"The Black Sea has almost become a Russian lake,'" Erdogan said at a meeting of heads of general staff of Balkan nations in Istanbul.
In early June, Russia's envoy to NATO, Aleksandr Grushko, made a point that the alliance must be well aware that the Black Sea would never be a "NATO lake."
US: 'We're going to be there'
The US will maintain its naval presence in the Black Sea despite warnings from Moscow, US Navy Secretary Ray Mabus told Reuters on Friday.
"We're going to be there," Mabus said. "We're going to deter. That's the main reason we're there – to deter potential aggression."
He added that the US Navy has been present in the Mediterranean "continuously for 70 years now, since World War Two."
"We've been keeping the sea lanes open…It's what we do."
Moscow is being forced into a confrontation with the West, Russia's Foreign Minister Sergey Lavrov said on Wednesday, adding that, for its part, Russia is making every effort to avoid conflicts with the US, NATO, and the EU.
"[Such] geopolitical games will have no result and only hamper efforts to provide stable world development, and will only succeed in generating crises like the one in Ukraine," Lavrov said while addressing Russian lawmakers.
Romania has been obsessed with the US since its communist times, willing to do absolutely anything its asked, yet America never gave Romania absolutely anything in return. Not even visas out of respect, and all of this while allowing tens of millions of ILLEGAL Mexicans. In fact Romania is treated so badly by the US, it has one of the lowest probability rates in the world to obtain US visas but that's what happens to slaves, to people who do not stand up for themselves. Here's how the Americans view their "partnership" with Romania: RO: Yes American master, what shall we do today? US: Lick our boots! RO: Of course master!
Bulgaria on the other hand has always been a lot tougher and ironically, because of that, they are treated better by both Russia and the US.
RELATED ARTICLES
Did you like this information? Then please consider making a
donation
or
subscribing
to our Newsletter.