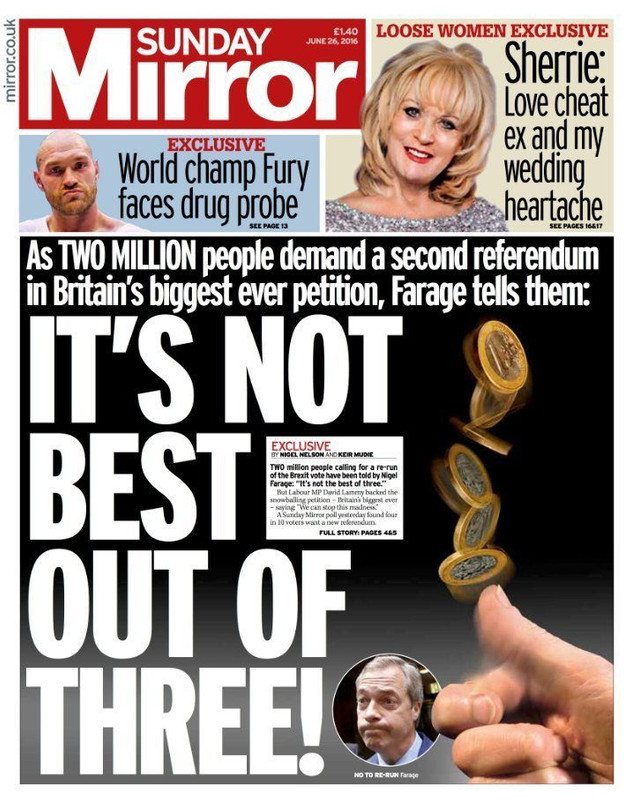 Great relief for the Brexiters! There's no real petition. The so-called petition where 2 million supposedly signed for a second referendum is a complete hoax and an online prank by 4Chan trolls. The petition was filled up with millions of fake names and signatures by some automated scripts in order to troll leftist sore losers.
Mainstream media outlets in Great Britain the US and everywhere around the world were running news Sunday of a stunning petition that shows 2 million people want a new Brexit vote beating the drums for a second referendum. They all got trolled! Even we, posted a news story about the 2nd referendum. Even we got trolled. Of course the difference is that were came out strongly against the idea of having a 2nd referendum while most of these leftist scumbags gladly welcomed the idea.
Over "two million" signed the referendum in less than 24 hours!
The BBC, The Mirror, France 24, The Telegraph, Manchester Evening News, The Guardian… all reported on the bogus petition.
But they got trolled. The poll was manufactured by 4Chan and Anonymous hackers who loaded up the signatures with fake names from The Vatican, Ghana, North Korea and elsewhere.
4Chan users were bragging about their prank online.
The BBC's desperate shilling for Remain will come under increasing scrutiny as we exclusively reveal that the supposed 'popular petition' for a second referendum – wholly illegal and unworkable, and unprecedented in British history – is a prank by notorious sh*tposters 4 Chan.
The BBC, the UK's national broadcaster, gleefully reported, as real, with no basic journalistic checks, an online petition that appeared to be growing at a colossal rate. By 1:30 pm, it was one of the fastest-growing petitions in history.
Heat Street can exclusively bring our readers the proof that the spamming of the petition is a magnificent 4Chan prank that the Chads and Stacys of the BBC and liberal media swallowed whole.
4Chan users bragged about their efforts online: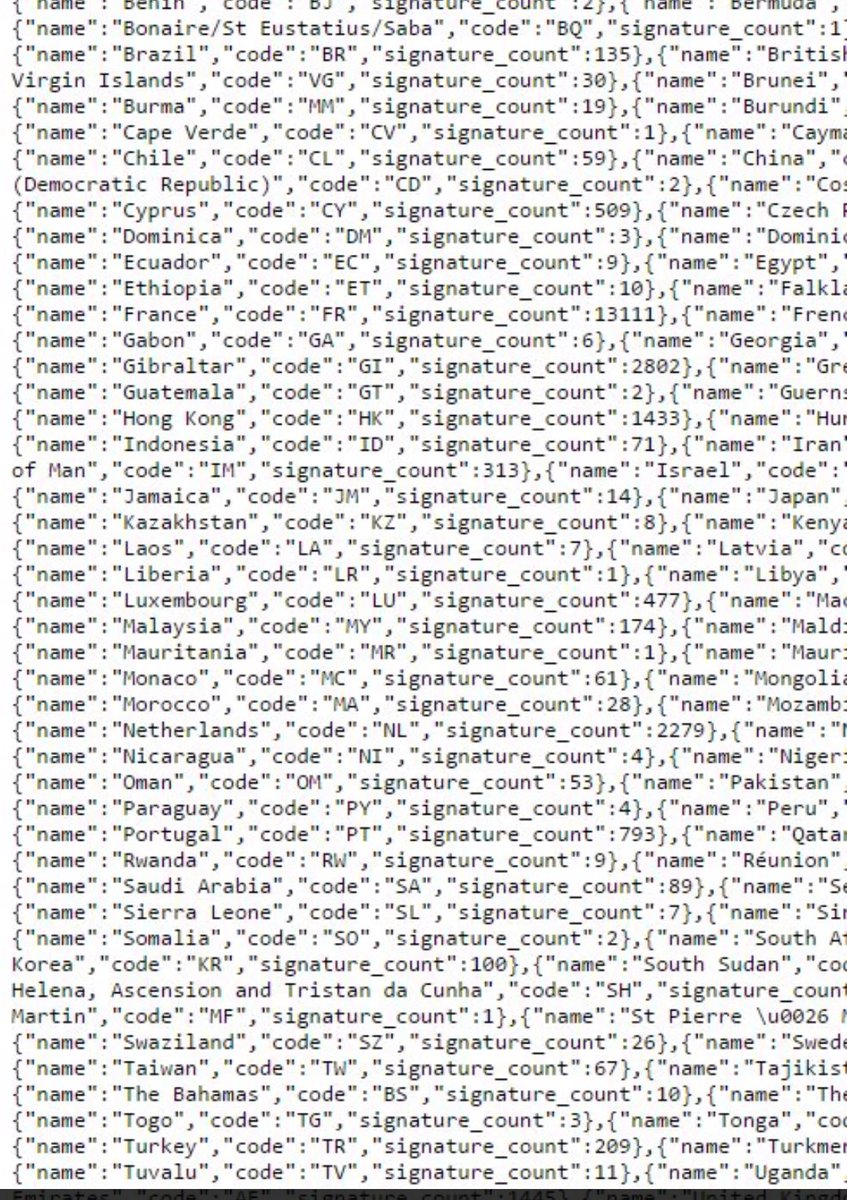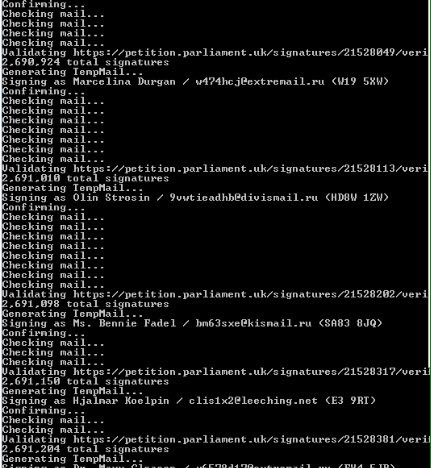 RELATED ARTICLES
Did you like this information? Then please consider making a
donation
or
subscribing
to our Newsletter.