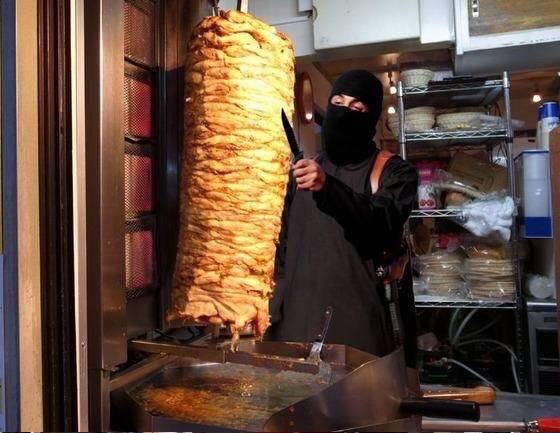 Muscovites have reacted angrily after the city authorities threatened to ban kebabs.
Shawarma is a local favourite in the Russian capital, but hygiene concerns led them into the sights of Moscow's Department of Trade and Services.
"We are ridding shawarma from the streets. There will be no shawarma anymore," city official Alexei Nemeryuk told local media. He vowed vendors selling the kebabs would have to cease trading after their licence expired.
"Cooking in a tent where there is no water, sanitation, are not complied with conditions of storage products, is already causing rejection of the food that they prepare," Mr Nemeryuk told Komsomolskaya Pravda radio. He added that kiosk owners have declined to "bear even the slightest costs of maintaining proper sanitation standards".
However, locals have responded angrily. Using the hashtag #ShuarmaZhivi (#ШаурмаЖиви), they have taken to social media in protest, inciting to violence and revolution just to protect their favorite Arabic Food.
"Friends, we have long suffered, but it's time to burn tires," Kris Poutupchik wrote on Twitter. "Moscow authorities are going to remove from the streets of Shawarma."
"'Moscow authorities are going to remove from the streets of shawarma'", wrote user Stalin Gulag. "Never revolution was not so close!"
City authorities have been clamping down on kiosks – accused of breaches in property law – for several months and demolishing and removing structures.
RELATED ARTICLES
Did you like this information? Then please consider making a
donation
or
subscribing
to our Newsletter.