Barack Obama arrived in Communist Vietnam on Sunday night.
The country's top officials skipped the welcoming ceremony.
Poor Barack.
Nobody respects him, not even the Communist Vietnamese.
As a consolation prize they did give him a pretty bouquet.
The Communists Cubans snubbed Obama in Havana in March, too.
Here's a list of the officials who picked the short straw.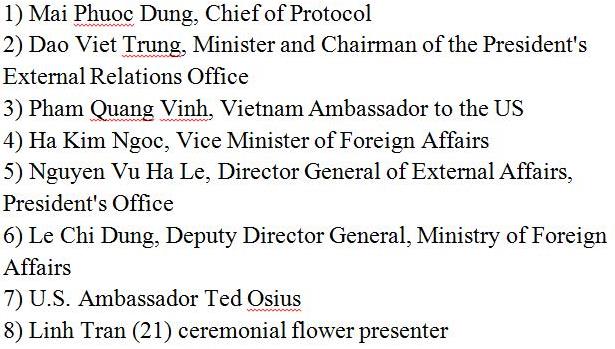 RELATED ARTICLES
Did you like this information? Then please consider making a
donation
or
subscribing
to our Newsletter.