What if you held a presidential rally and nobody came?
After his pathetic turnout in Ft. Wayne on Thursday, Ted Cruz and Carly Fiorina suffered another blow on Friday.
The Cruz camp rented an auditorium that could hold a couple thousand people in South Bend, Indiana.
Only a couple hundred people showed up.
How the hell is EliminaTED Cruz so close to Trump in the Indiana polls with only 9 points behind Trump with these tiny crowds? Has anyone seen Trump's crowds? No? Keep reading!
Either his voters are superficial, lazy and not that committed or his numbers are artificially inflated in the polls.
Just a few hours ago Trump also held a rally in Ft. Wayne, Indiana! Guess what!!?!?!!!!!??! AT LEAST 18000 came to see Trump in Fort Wayne! If Ted Cruz wins Indiana, this will be the ultimate proof of severe election fraud across America and it will be worthy of riots and a violent revolution to overthrow the corrupted establishment because if not now, then when? If not for election fraud then for what?
UPDATE! That might not be necessary since according to the latest poll, Trump leads by 15 points in Indiana!
Here are a couple of photos from the Trump rally in Fort Wayne: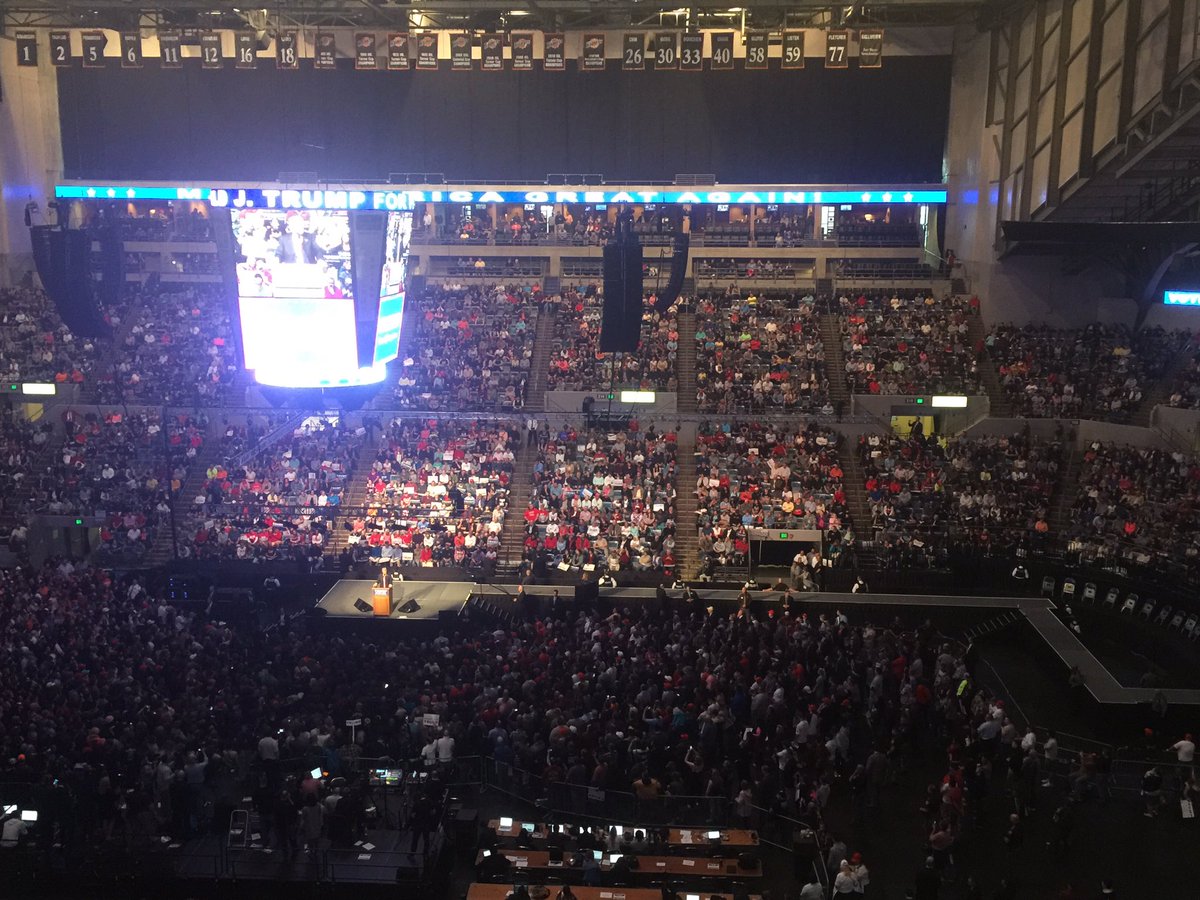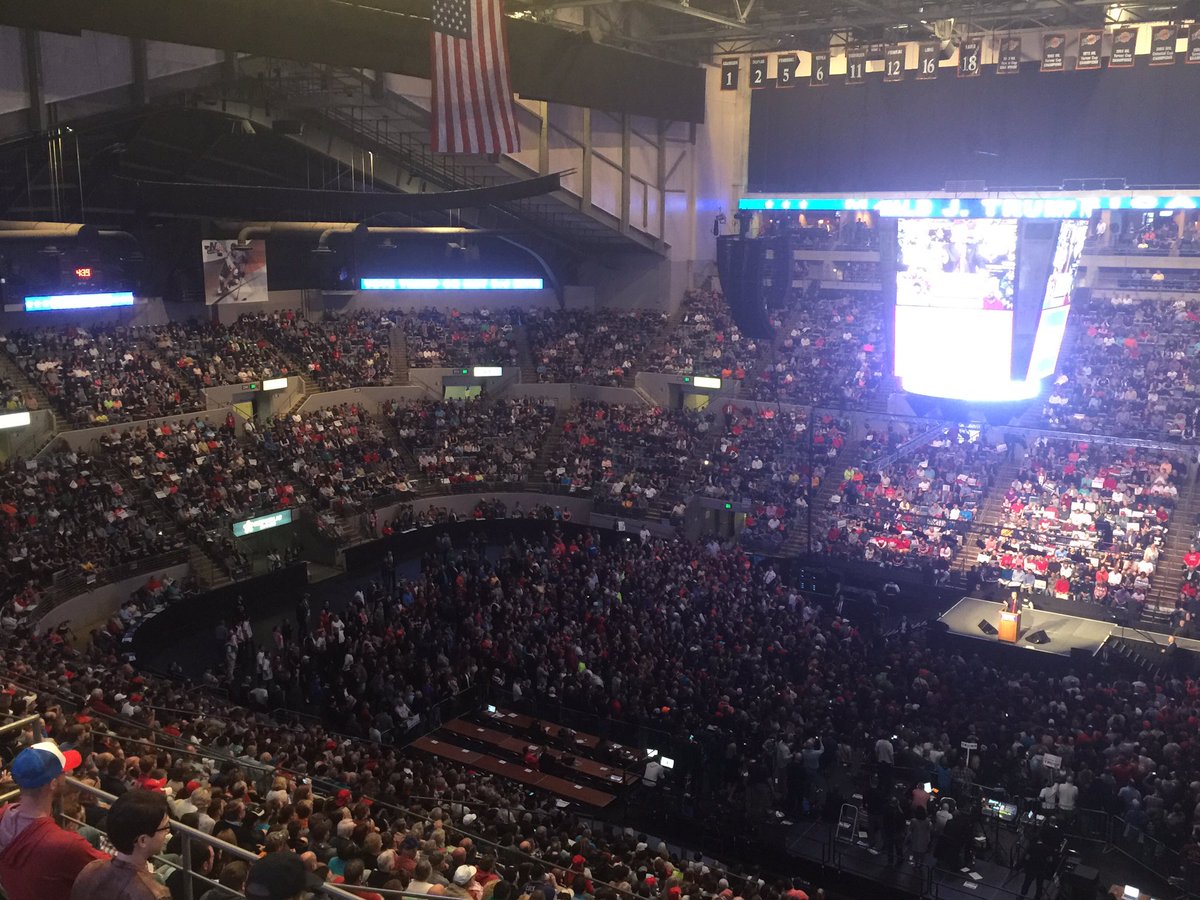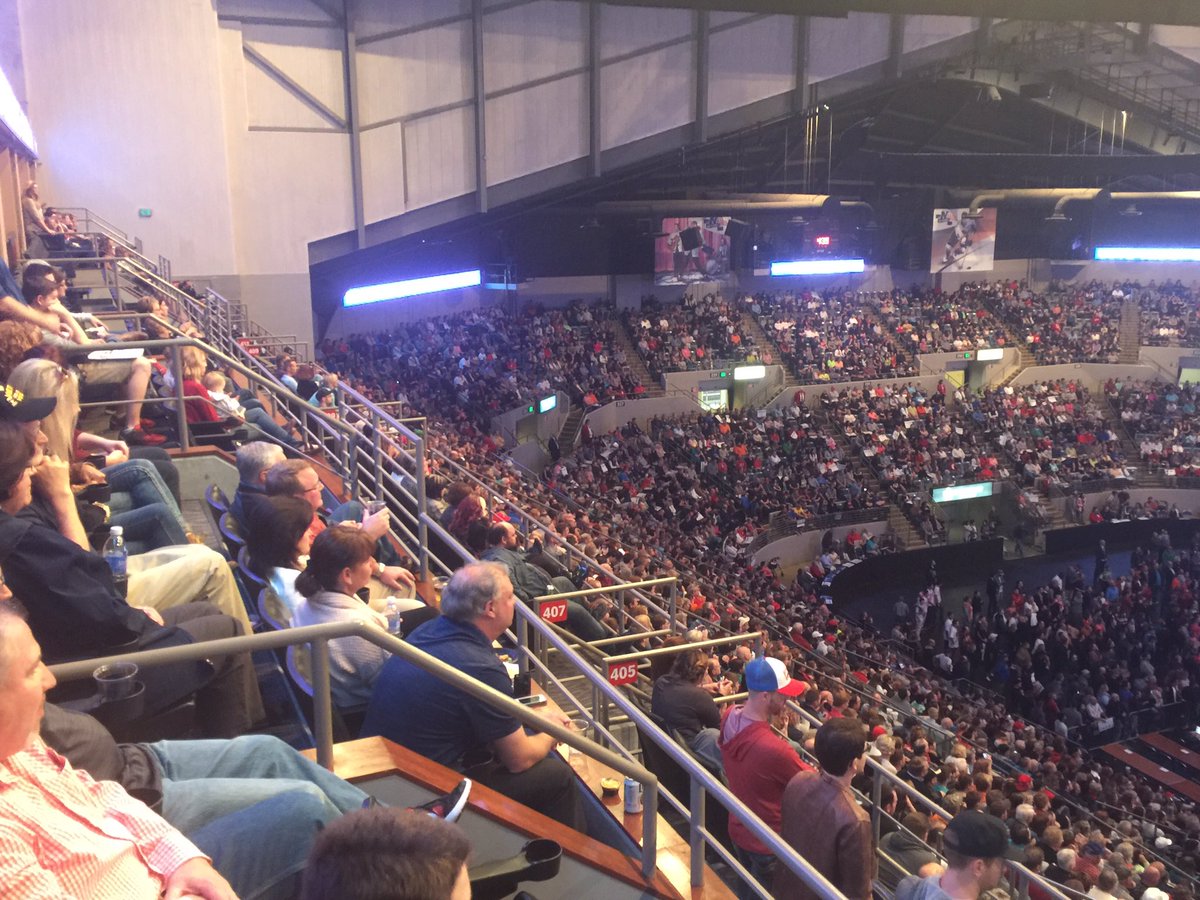 Watch Trump's entire speech in Ft. Wayne, Indiana

RELATED ARTICLES
Did you like this information? Then please consider making a
donation
or
subscribing
to our Newsletter.