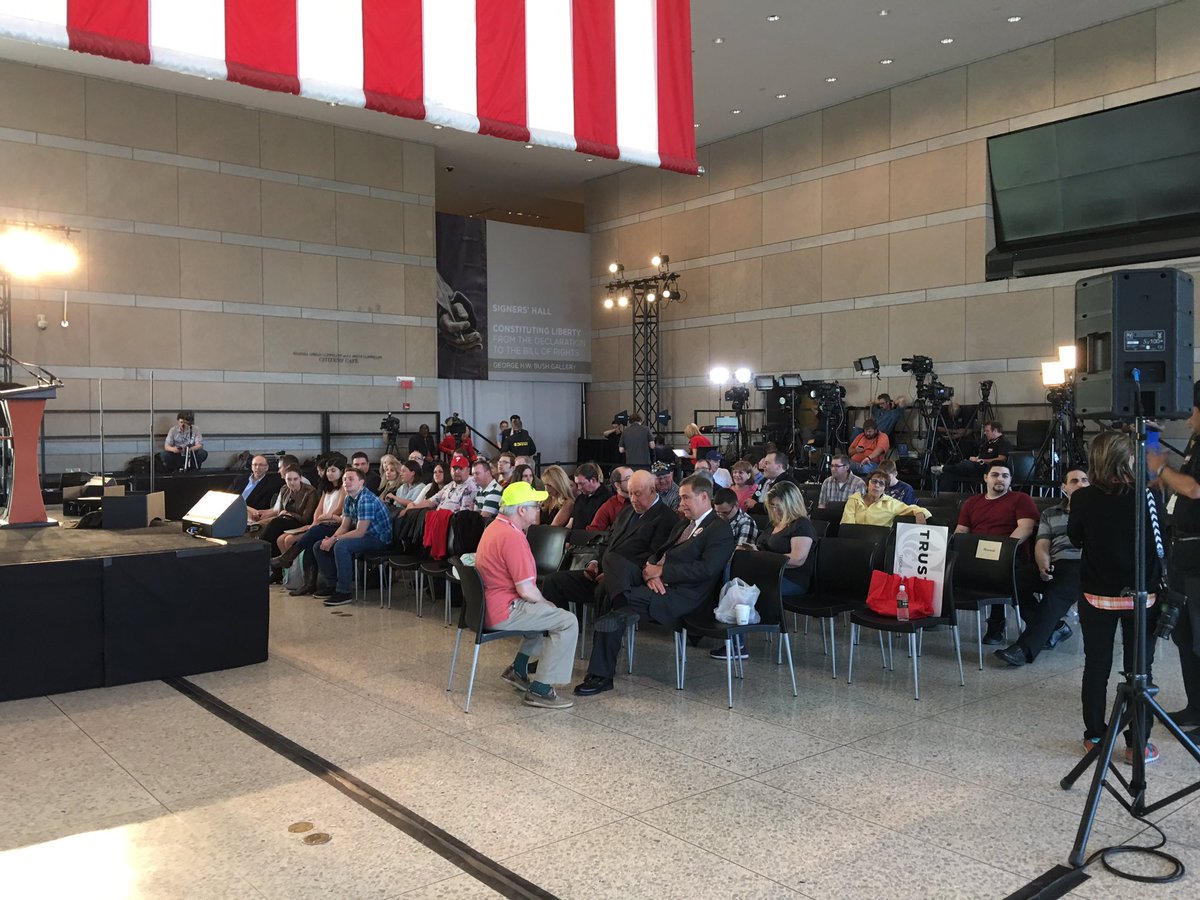 Presidential candidate Senator Ted Cruz had a full apoplectic meltdown today. During a radio appearance an unhinged Senator Cruz began lashing out and screaming at Sean Hannity. During the interview with Hannity, Cruz bragged about being endorsed by horrible neocons such as Jeb Bush and Lindsey Graham among others.
The internet lit up as people discussed the on-air meltdown wondering what could have possibly triggered such grossly unstable behavior.
Apparently the answer is found in this picture from Senator Cruz's rally in Philadelphia, Pennsylvania. Only a few dozen people showed up to hear candidate Cruz in a city home to over 1.6 million people.
Donald Trump won New York state tonight… Ted Cruz finished third! It was a rough night for Lyin' Ted.
Cruz was not in New York State tonight. He's had enough of the New York values for one election season. Cruz is in Pennsylvania…
And there's not even 100 supporters in the small room.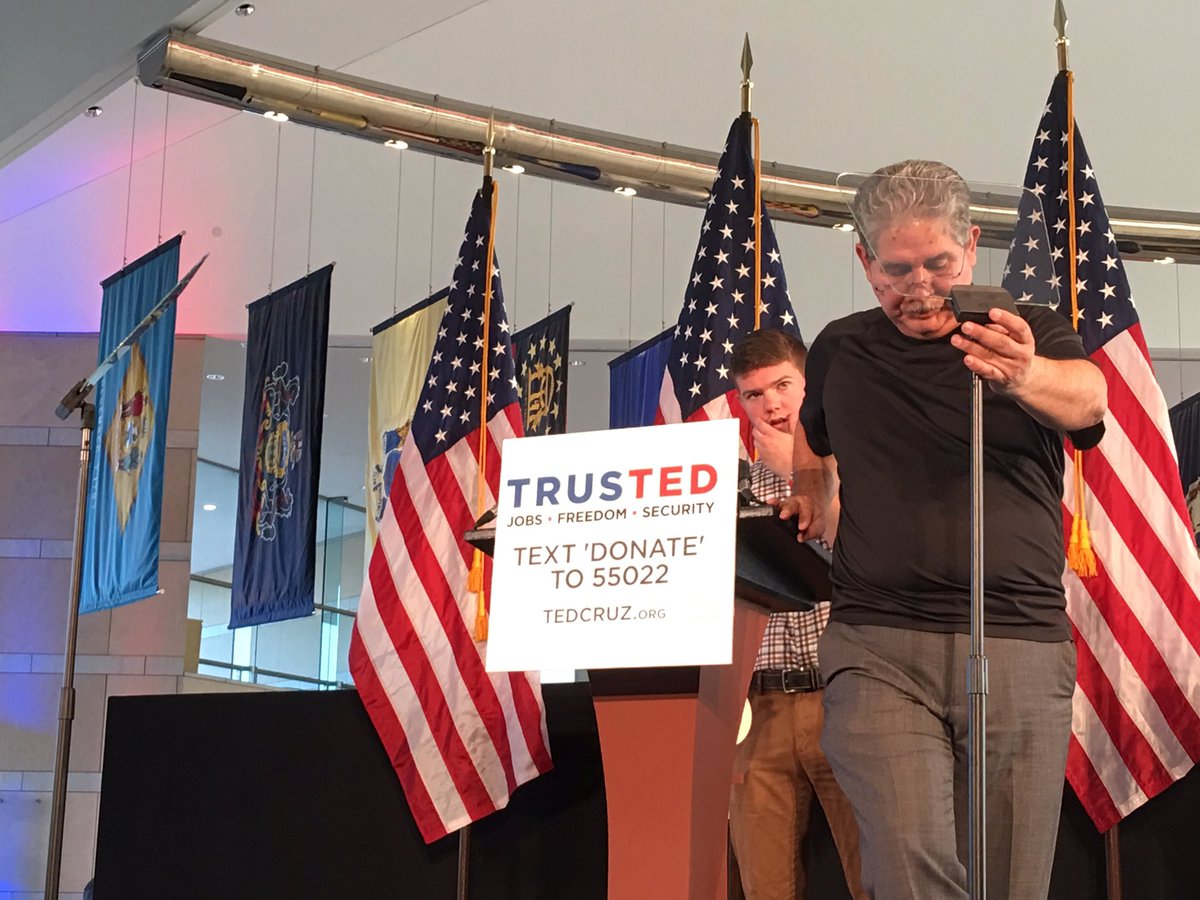 They're setting up the Teleprompters.
WOW!
"I walked in 20 minutes before Ted's and am second row."
And the lies…
Even Mike Lee blew him off.
Cruz's crowd topped off at around 150 including the staff members, while Donald Trump recently held a rally in Pittsburgh Pennsylvania just a week ago where he got a 4500 crowd in the room with thousands more turned away by the Secret Service.
For the record… FOX News showed Ted Cruz speaking tonight but did not show that he was in a half empty small room.
RELATED ARTICLES
Did you like this information? Then please consider making a
donation
or
subscribing
to our Newsletter.