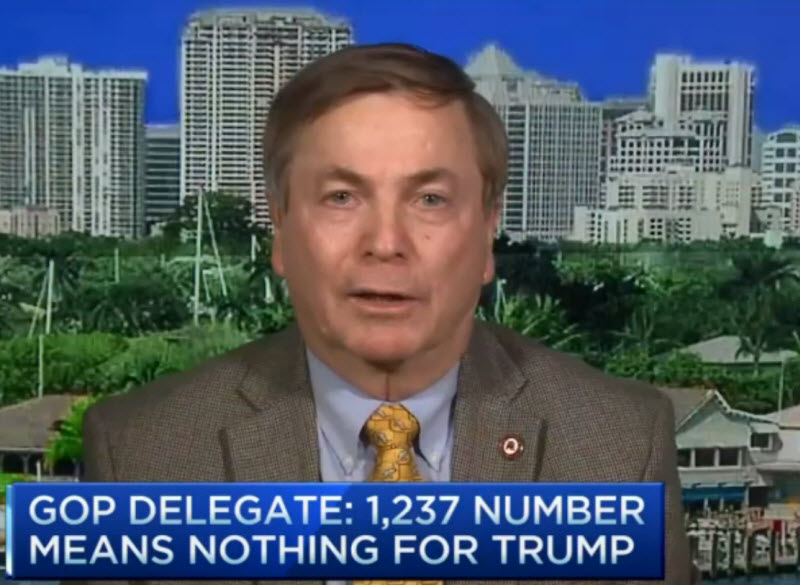 In March Republican convention rules member Curly Haugland told CNBC that the delegates choose the GOP nominee, not the people.
On Friday Curly told CNBC that even if Donald Trump wins 1,237 delegates that does not mean he will be the Republican nominee.
Curly added: "The votes during the primary process are only estimates."
CNBC reported:
Curly Haugland, a longstanding RNC official and an unbound delegate from North Dakota who will be on the convention rules committee in July, told CNBC that attaining 1,237 during the primaries does not secure the nomination.
"Even if Trump reaches the magic number of 1,237 the media and RNC are touting, that does not mean Trump is automatically the nominee," Haugland said. "The votes earned during the primary process are only estimates and are not legal convention votes. The only official votes to nominate a candidate are those that are cast from the convention floor."
RELATED ARTICLES
Did you like this information? Then please consider making a
donation
or
subscribing
to our Newsletter.