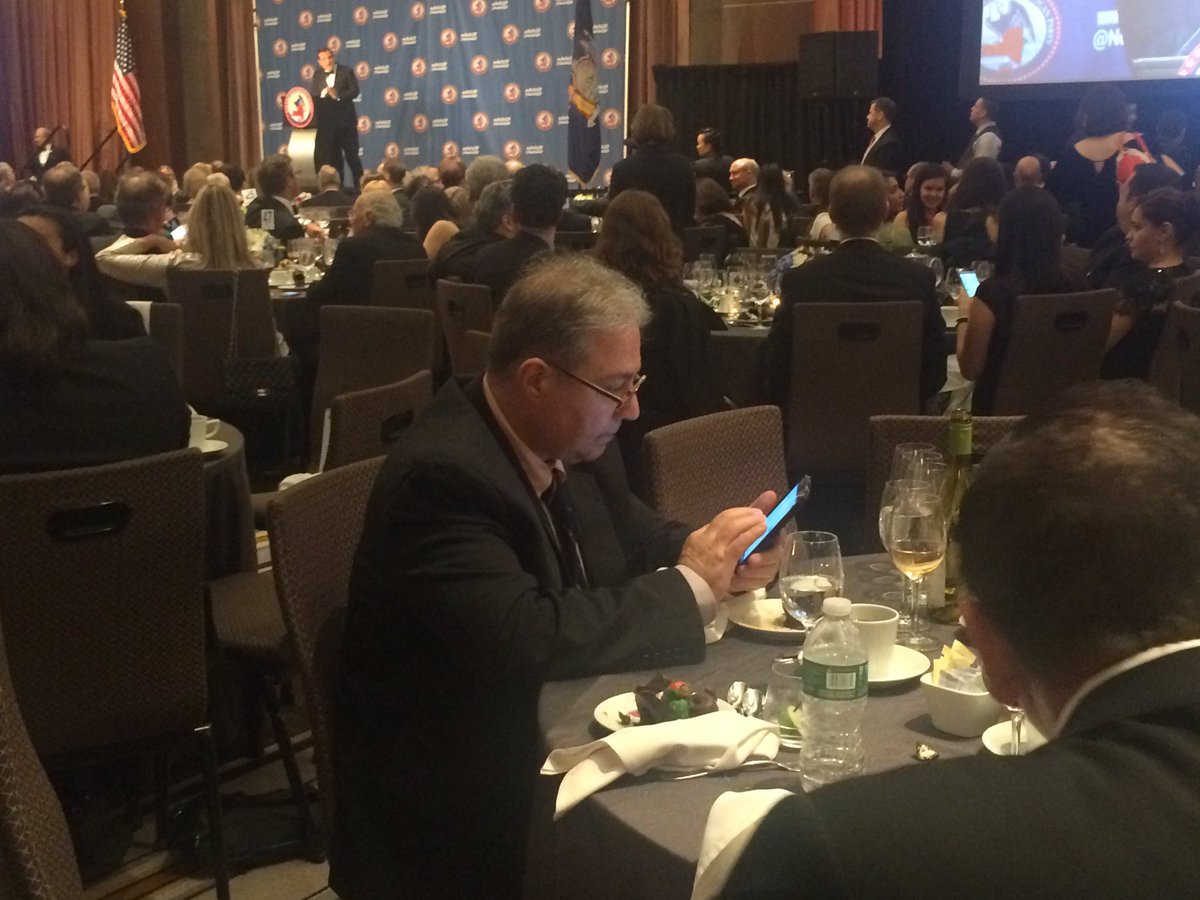 Well, this is a little unfortunate: New York City Republicans attending a $1,000 plate dinner gala Thursday night didn't seem to give a sh*t about what candidate Ted Cruz had to say, completely ignoring him and chatting among themselves as he gave his speech.
Cruz was the third of the Republican presidential candidates to speak, following Donald Trump and John Kasich. The crowd was reportedly rapt for those two, but quickly got bored as soon as the senator from Texas took the stage.
According to BuzzFeed, the people in the audience became increasingly loud as Cruz's speech continued, almost as if they were competing to be heard over the mic'd candidate.
Why such a chilly reception? Maybe it had something to do with that whole disparaging "New York values" comment. Or perhaps because this city is where the current frontrunner and orange boy hails from?
"It's probably because of his comments about New York values," attendee George Hoehmann, told BuzzFeed. "I think people have had a difficulty forgetting that."
From one lover of the cinema to another: Forget it Cruz, this is Trumptown.
Ted Cruz has recently plummeted down heavily with John Kasich beating him in most of the remaining states. Trump leads by a huge margin both of the candidates but what's interesting is that Cruz is no longer second and not just in New York but in Connecticut, Maryland, Pennsylvania, Rhode Island. In Delaware there is currently no poll but surely Cruz is third there too.
RELATED ARTICLES
Did you like this information? Then please consider making a
donation
or
subscribing
to our Newsletter.