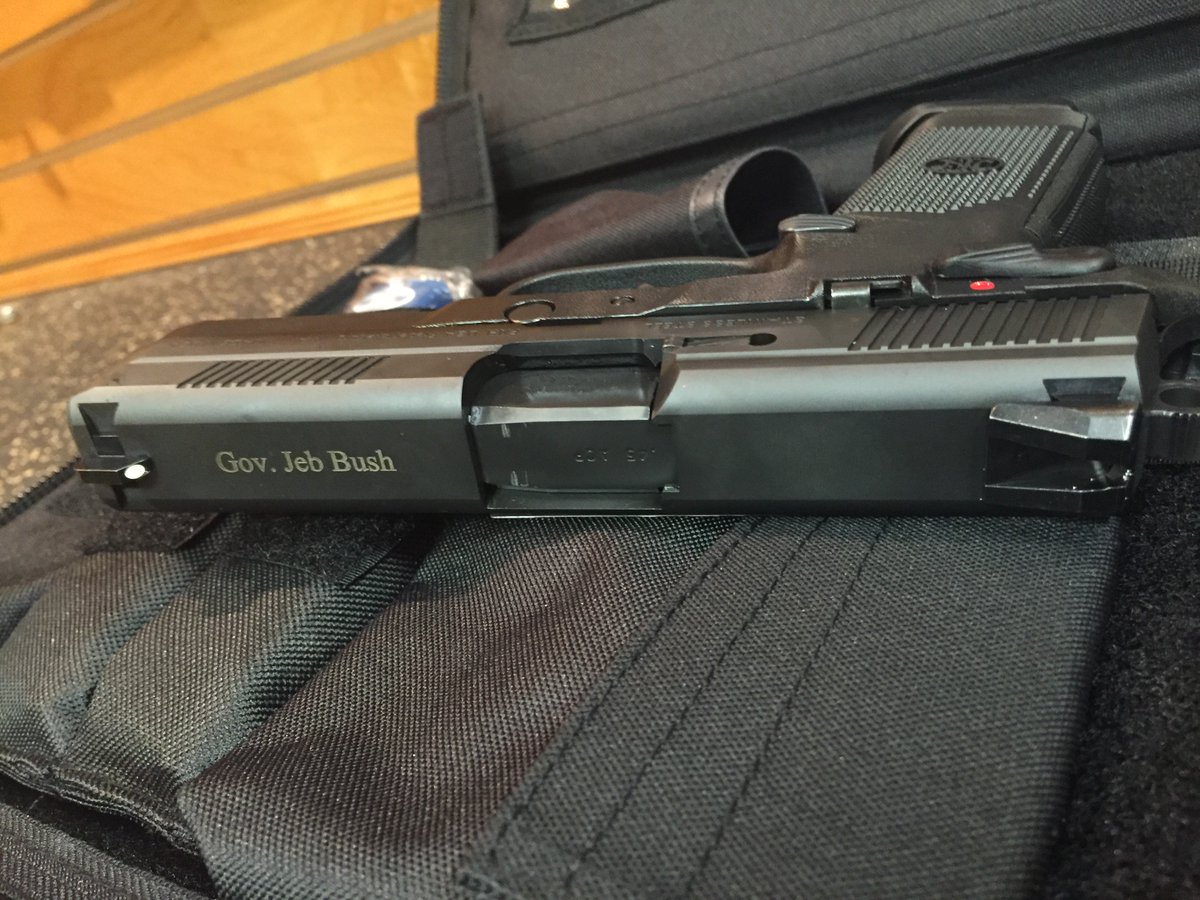 Presidential hopeful Jeb Bush became the target of countless Internet jokes Tuesday after tweeting out a photo of a personal firearm.
The Republican presented the handgun, engraved with the words "Gov. Jeb Bush," to his 470,000 Twitter followers using only one word: "America."
Bush, who just five months ago admitted to owning zero firearms according to The Telegraph, was instantly bombarded with replies mocking the photo.
According to a new CNN poll of likely South Carolina Republican primary voters, Jeb Bush is currently at 10%, followed only by Ben Carson at 6% and Ohio Gov. John Kasich at 4%.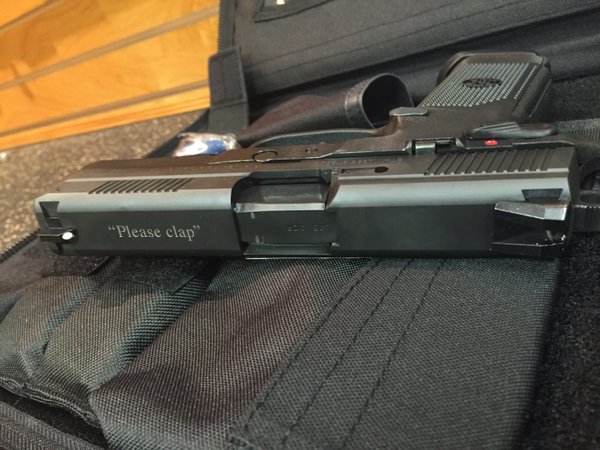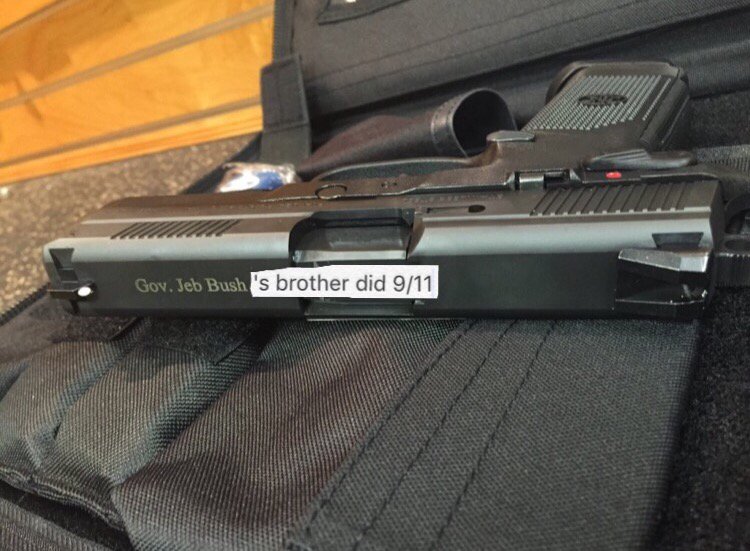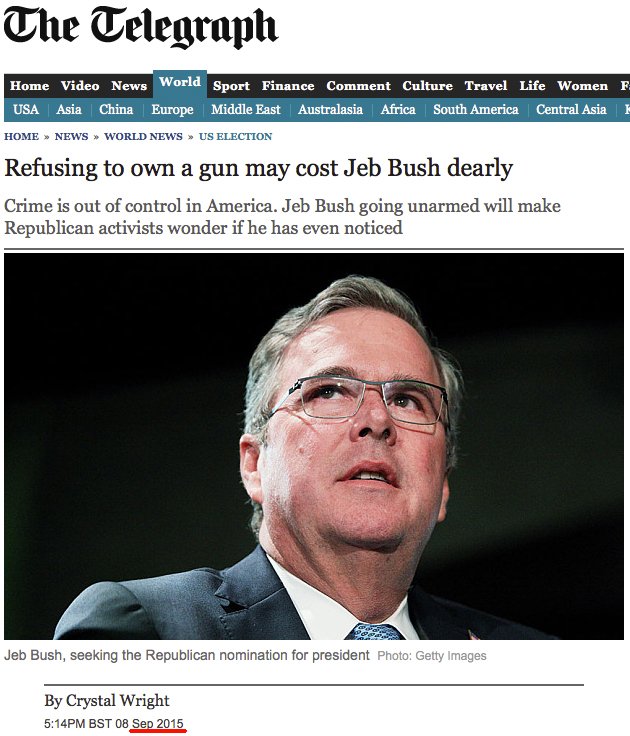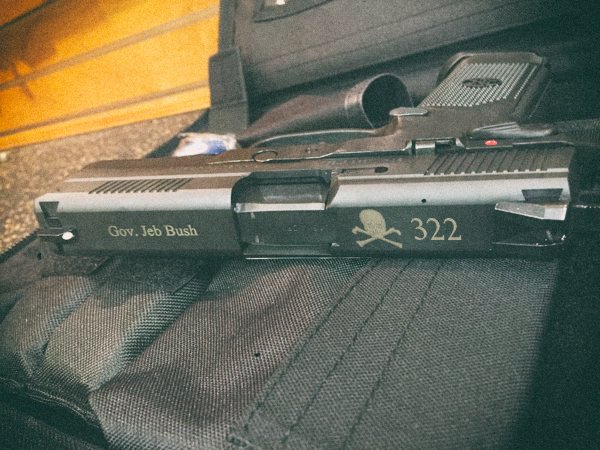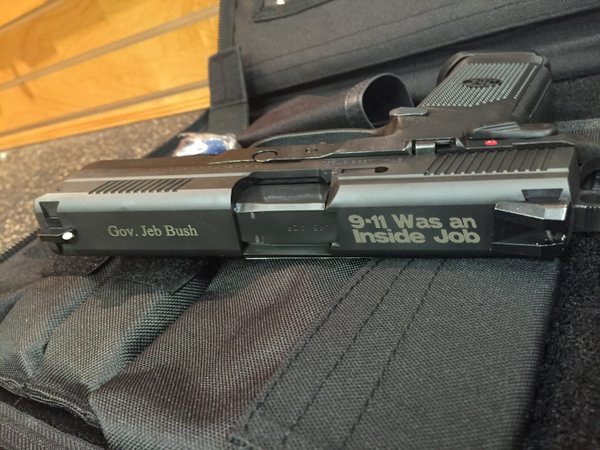 RELATED ARTICLES
Did you like this information? Then please consider making a
donation
or
subscribing
to our Newsletter.