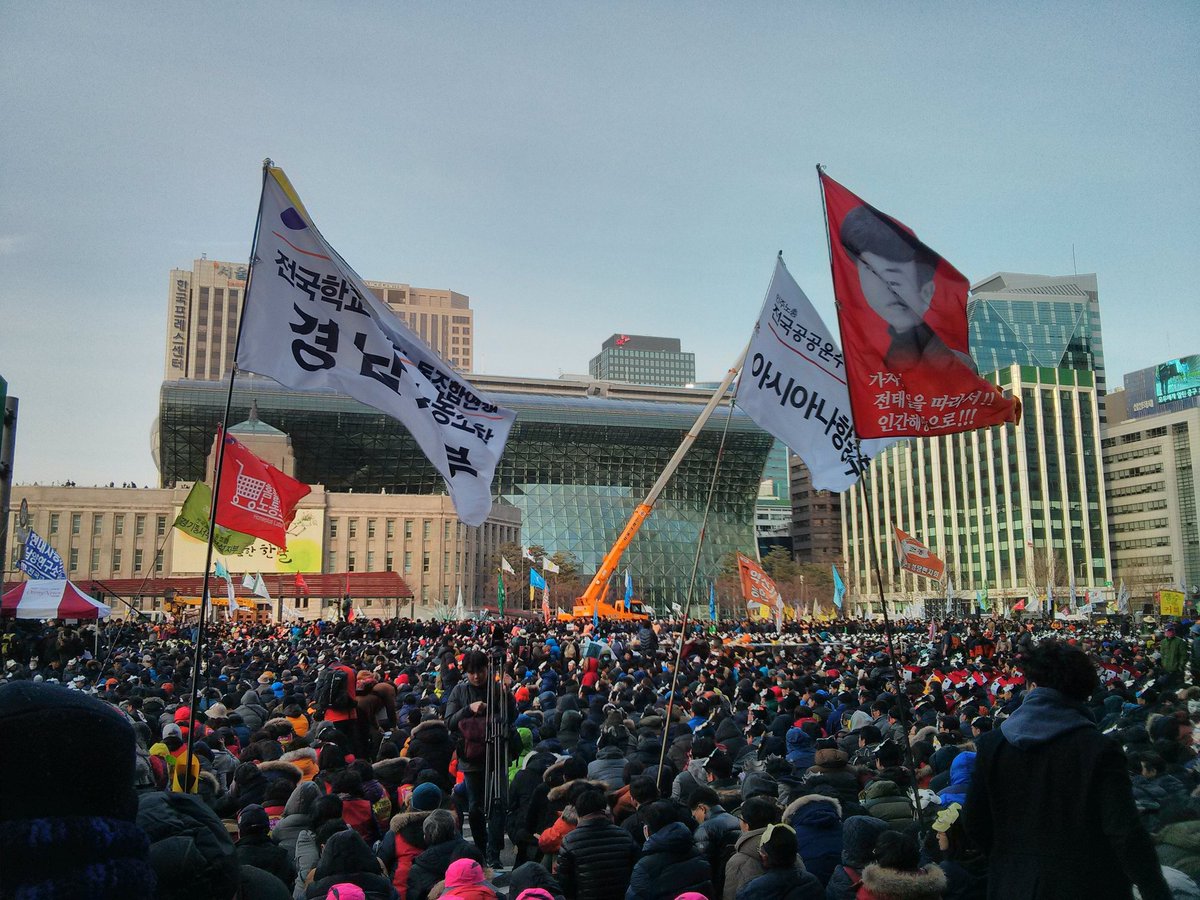 Thousands of people have taken to the streets of Seoul in a new protest against the government's reforms and laws, media reported Saturday.
According to the BBC, the people are demonstrating against new history textbooks as well as labor reforms which would allegedly make it easier to dismiss workers.
As many as 20,000 police officers are monitoring the event.
The first round of protests, the largest in South Korea in seven years, took place mid-November. At least 29 people were injured and more than 50 were detained.
RELATED ARTICLES
Did you like this information? Then please consider making a
donation
or
subscribing
to our Newsletter.