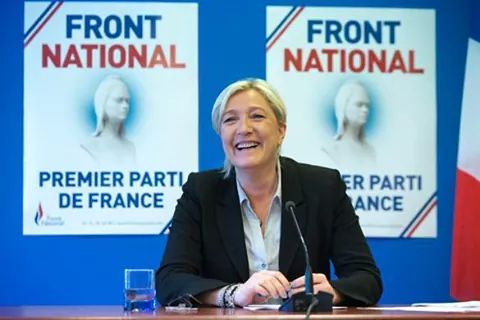 France is set to vote in the second round of regional elections on Sunday, December 13, inclined to be a challenge for the far-right National Front (FN) party to repeat its historic success notched up in the first electoral tour.
The second round is held if no party gets at least 50 percent of the vote in the first electoral stage. The political faction that grips an absolute majority of votes automatically secures a quarter of the available seats. The remaining seats are distributed proportionally among the parties that received at least five percent of the vote.
On December 6, FN gained nearly 28 percent of the regional vote and was placed first in six out of the country's 13 continental regions, according to the French Interior Ministry.
Last weekends' results can be regarded as a triumph for Marine Le Pen's anti-immigration, eurosceptiс party, which was backed by just 12 percent during the March 2010 regional elections.
Former President Nicolas Sarkozy, whose The Republicans party polled second in the election, has rejected the prospect of teaming up with FN.
Third-place Socialist Party has announced it will withdraw its candidates from two key regions in hopes of deferring the votes from FN to a candidate from The Republicans.
According to a TNS-Sofres poll, the FN leader might be beaten in the northeastern Nord-Pas de Calais-Picardie region by Republican candidate Xavier Bertrand by 47 percent to 53 percent, whereas her niece Marion Marechal-Le Pen could be defeated by Republican Christian Estrosi in the southeastern Provence-Alpes-Cote d'Azur region by 46 percent to 54 percent.
RELATED ARTICLES
Did you like this information? Then please consider making a
donation
or
subscribing
to our Newsletter.