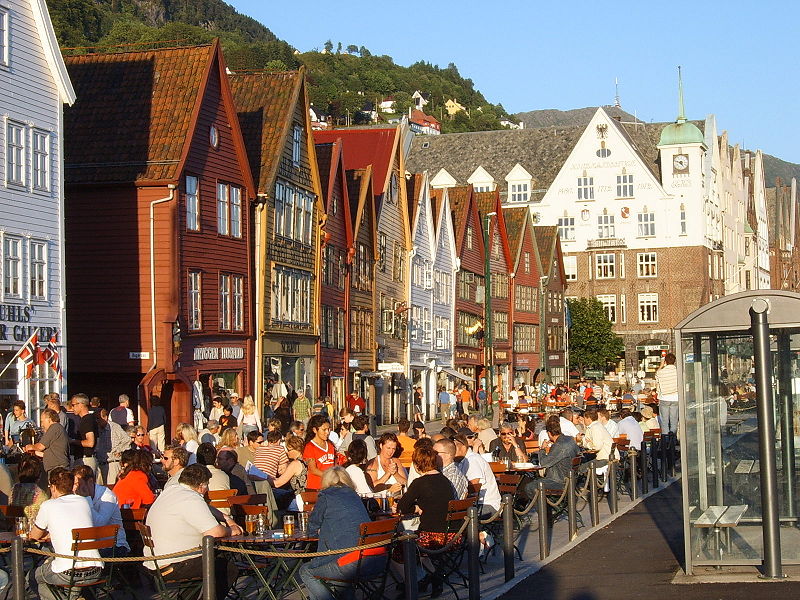 Aisha, an immigrant from Dubai, United Arab Emirates went to Norway and claimed to be a refugee. Despite receiving 3,000 Kroner (400 Euros) a month and free housing without any kind of work, she complained that it was too cold, that she had to carry her own groceries, and that she didn't like the food.
"Honestly, I was shocked" she told NRK.no, "I thought Norway was more modern and more civilized. It was so cold there. Cold in all respect."
"We stayed in a very small village, with only two supermarkets… and you had to carry all the heavy groceries back, on your own feet. It was very tough for me."
"The food! It was the biggest problem. It was neither organic or natural."
She withdrew her asylum application, and went back to Dubai. The International Organisation for Migration (IOM) paid for her journey back home, and also gave her 20,000 kroner (2,700 Euros) as a gift.
A very large portion of "refugees" are just immigrants who know how to cheat the system to get into rich countries. That's why this "Aisha" woman decided to go back, like most of them, she was in no danger in her country UAE, neither from war, political, religious persecution and not even from economic distress as UAE is one of the richest countries in the world. European governments know this too, but to advance their globalist agenda, they are trying to get as many immigrants in as possible.
Basically what Aisha did, she had a completely free trip to Norway as a tourist and she might have even had a couple of Euros left unspent out of this trip as an airplane ticket from Norway, Oslo to UAE, Dubai costs only about 200 Euros with Turkish Airlines. Of course she could have used a different more expensive airline company with a first class ticket but no one knows. The thing is that she was given 2700 Euros for her journey back home and she might have spent only 200 Euro to get back home, leaving her with a 2500 Euro "gift" from stupid Norwegian authorities. It is unbelievable how retarded white European countries have become these days.
RELATED ARTICLES
Did you like this information? Then please consider making a
donation
or
subscribing
to our Newsletter.