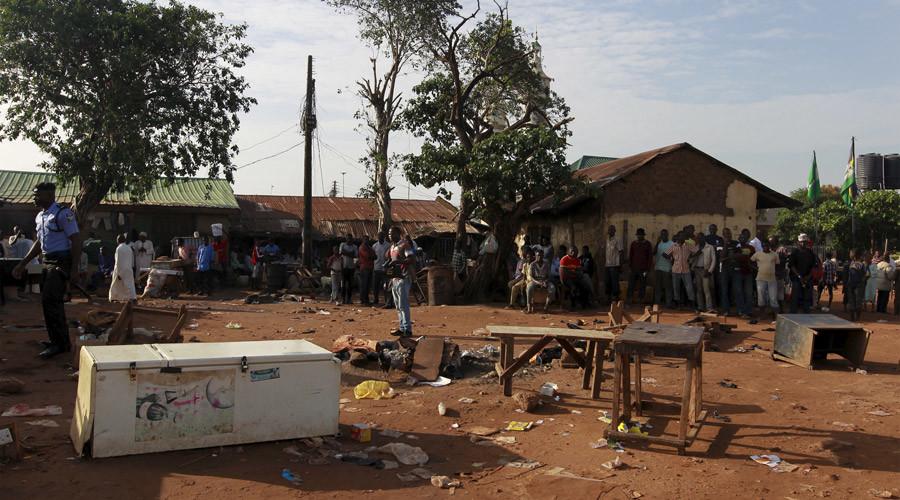 At least 32 people were killed and 80 wounded after an explosive device went off at a market in the northeastern Nigerian city of Yola, humanitarian agencies say.
"Thirty-two people were killed and 80 have been injured," Reuters quoted a Red Cross official as saying., Another official from the National Emergency Management Agency (NEMA), Alhaji Sa'ad Bello, later confirmed the same numbers of casualties.
It is still unclear who is responsible for the blast, but the ISIS-affiliated armed group Boko Haram has carried out attacks on Yola in the past, including suicide bomber attacks and other bombings and has recently claimed responsibility for the attacks.
The blast was reported at around 8 pm local time.
"The explosion happened in the midst of a large crowd because the area houses a livestock market, an open-air eatery and a mosque," AFP quoted Red Cross official Aliyu Maikano as saying. "Our main preoccupation now is to save the injured."
One witness described the horrific aftermath of the scene: "The ground near my shop was covered with dead bodies. I helped to load 32 dead bodies into five vehicles," witness Alhaji Ahmed told Reuters.
Another local said there were up to eight ambulances on the scene attending to the victims.
The suspected perpetrators, Boko Haram, have pledged allegiance to Islamic State and killed thousands of people in the northeastern part of the country during the last six years. The militant group is fighting for a state that would strictly adhere to Sharia law.
The last time Boko Haram militants attacked northeastern Nigeria was in late October, when separate explosions in Yola and Maiduguri killed at least 37 people. Fighters from the group have been targeting public places, such as places of worship, local markets, and bus stations.
In the past, the extremist group has claimed responsibility for attacks in neighboring Chad, Niger and Cameroon.
Boko Haram began its insurgency in 2009, and since then has killed at least 17,000 people and left another 2.5 million homeless
RELATED ARTICLES
Did you like this information? Then please consider making a
donation
or
subscribing
to our Newsletter.