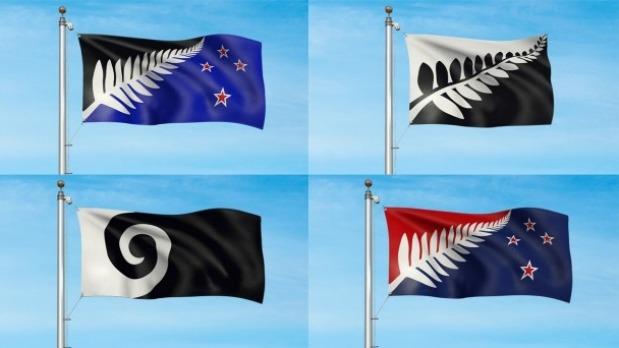 New Zealand has released a final selection of four flag designs, picked from thousands of creative drawings presented over the past few months. Three "ferns" and one "hypnoflag" featuring a koru will now compete to potentially become the new national symbol.
A government-appointed panel has selected the four designs from a long list of 40, itself from an initial pool of more than 10,000.
Ferns dominate the short list, with three quarters of the options featuring one in some form. Two of the four were designed by Kiwi-born architect Kyle Lockwood, who has since settled in Melbourne.
Another was submitted by Alofi Kanter, an amateur artist and a flight attendant who says he sent in the design "to make my contribution." The final work, by a freelance graphic designer Andrew Fyfe, is the only one featuring a koru instead of a Fern.
"I think there're two or three there that could potentially be a new New Zealand flag," Prime Minister John Key told reporters.
Only Kiwis will vote on their favorite of the four in a public referendum in November. The winner will face a second referendum in early 2016 to determine the new national flag between the selected flag and the existing one.
Public opinion in New Zealand is mixed about the idea of changing the design, with many critical of the process' $26 million price tag. According to Herald Digipoll, a survey showed that almost half of voters were open to a change of flag, although 24 percent said that their decision would depend on the proposed alternative. However, 53 percent oppose any change to the flag.
RELATED ARTICLES
Did you like this information? Then please consider making a
donation
or
subscribing
to our Newsletter.