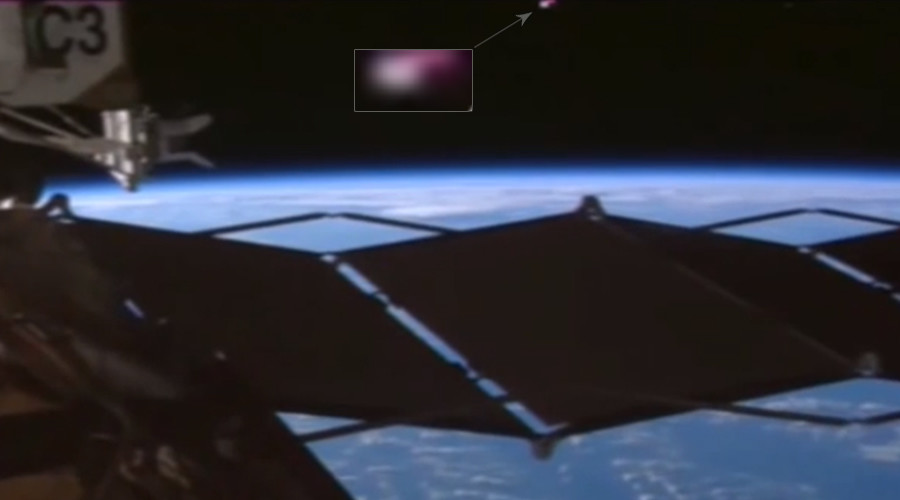 A report just issued by the Ministry of Defense (MoD) states that at today's Security Council of Russia meeting, President Putin authorized the removal and transportation back to Federation territory of the debris collected by both Russian and Iranian military and scientific specialists from the alien spacecraft shot down over the Republic of Iran on 31 July.
The MoD had previously reported on the shooting down of this spacecraft over Iran, and which we had previously written about in our 8 August report Russian Special Forces Converge On Massive Alien Spacecraft Debris Field In Iran.
New information in today's MoD report further identified this spacecraft as being a part of the suspected (?underwater/underground?) alien fleet being monitored by the US military off the coast of Aguadilla Puerto Rico, from the former Strategic Air Command (SAC) Ramey Air Force Base, now known as Rafael Hernández Airport.
In 2013, this report continues, Federation "assests" were able to obtain a Top Secret US Homeland Security video of one of these alien spacecraft operating over this former Puerto Rico SAC base, which the Federal Security Services (FSB) then forwarded to the Scientific Coalition of Scientists for UFOlogy (SCU) for further examination…and which they published a report on.
The two Caspian Flotilla warships currently docked in the Iranian port of Anzali to pick up this spacecraft debris, this report notes, are the Volgodonsk and Makhachkala, both of which are now operating under the command of the Aerospace Defence Forces (VKO).
Equally concerning to the MoD, they explain in this report, are the growing observations from "neutral observers" all over the world reporting an increase of alien spacecraft above our Earth's atmosphere, which even the International Space Station (ISS) video feeds are unable to censor fast enough.
With growing world concerns that the Obama regime led NATO and Russia are preparing for war, this new MoD report puts into greater context Russia's 2013 warning to the Obama regime…and which we had reported on in our 22 January 2013 report Russia Orders Obama: Tell World About Aliens, Or We Will.
And as to how these latest events relating to the shooting down of this alien spacecraft over Iran tie into the Obama regimes September-October "Grand Event" we are still attempting to fully analyze.
However, with the Washington Posts 14 March 2011 "pre-warning" article exploring the possibility of a massive tsunami striking the American east coast, when coupled by previous warnings of the same catastrophe being caused should the suspected alien base in Puerto Rico be attacked, it is more than curious that massive military movements are being reported in this region…including train cars filled with armored vehicles stretching "as far as the eye can see".
RELATED ARTICLES
Did you like this information? Then please consider making a
donation
or
subscribing
to our Newsletter.