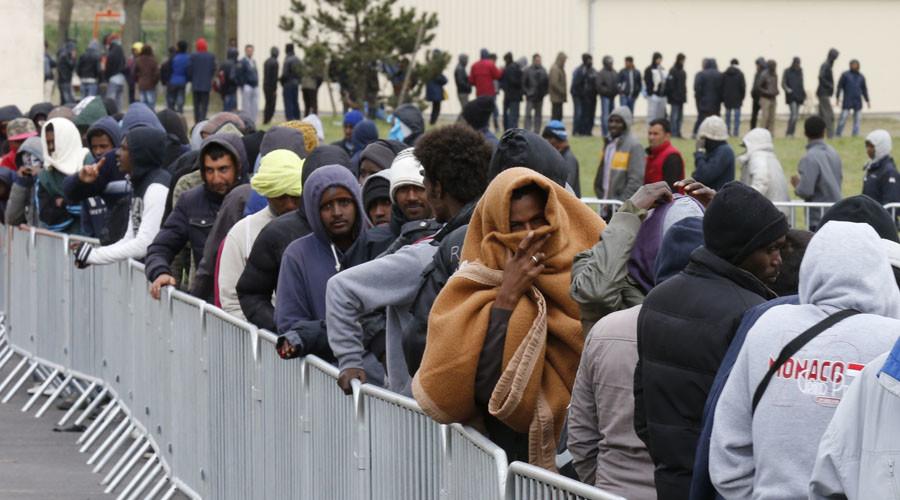 At least one illegal migrant has died when he tried to enter Eurotunnel's French terminal near Calais on Tuesday night as about 1,500 refugees attempted to break through fences in a bid to reach UK for a second straight night.
"Our teams have found a body this morning and firefighters have confirmed the person's death," a spokesman for Eurotunnel told France Info. BMFTV reported that the migrant of was Sudanese origin. The man was run over by a truck from the UK, Francetvinfo website reported.
A police spokesman told BFMTV that they were "completely clueless" about the situation, adding that 60 officers are currently working at the scene of the incident.
According to police sources cited by Francetvinfo, migrants were attempting to break into Eurotunnel "at least three times" on Tuesday night.
On Monday night about 2,000 migrants tried to breach the fences of the Calais terminal trying to get into UK. A Eurotunnel spokesman, who described the situation as "the biggest incursion effort in the past month and a half."
This is not the first migrant death in recent months. July 7 a man reportedly of Eritrean origin attempting to reach the UK from Calais was found dead on a freight shuttle, Channel Tunnel operator Eurotunnel has said.
Overall, with the latest fatality, the number of deaths in Eurotunnel stands at nine, according to French media.
RELATED ARTICLES
Did you like this information? Then please consider making a
donation
or
subscribing
to our Newsletter.