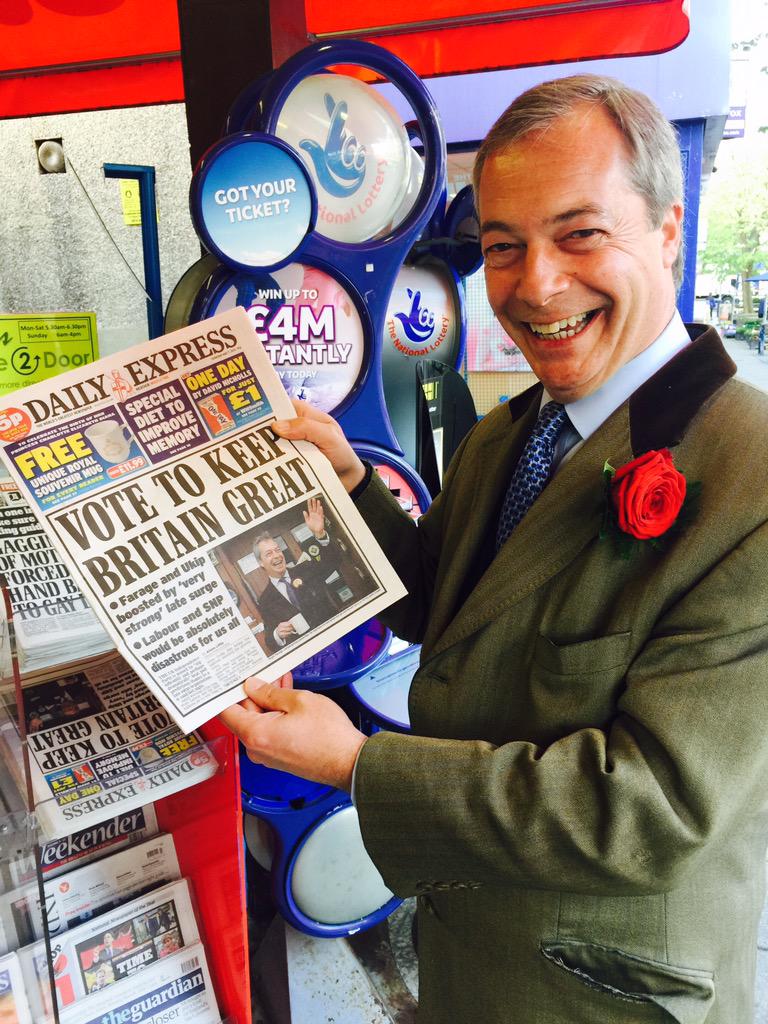 Nigel Farage has withdrawn his resignation as leader of UKIP, initially tendered as pledged after losing his South Thanet seat on Thursday.
UKIP Chairman Steve Crowther said in a statement: "As promised Nigel Farage tendered his official resignation as leader of UKIP to the NEC."
However, Crowther says the offer was "anomalously rejected by the NEC members who produced overwhelmingly evidence that the UKIP membership did not want Nigel to go."
"The NEC also concluded that UKIP's general election campaign had been a great success," Crowther added.
"We have fought a positive campaign with a very good manifesto and despite relentless, negative attacks and an astonishing last minute swing to the Conservatives over fear of the SNP, that in these circumstances, 4 million votes was an extraordinary achievement," he added.
Therefore, Nigel Farage withdrew his resignation "and will remain leader of UKIP," Crowther added.
"In addition the NEC recognized that the referendum campaign has already begun this week and we need our best team to fight that campaign led by Nigel."
"He has therefore been persuaded by the NEC to withdraw his resignation and remains leader of UKIP," Crowther confirms.
Farage tendered his resignation after failing to secure his target seat of South Thanet in Kent, south east England. He came in second place with 16,026 votes (32 percent), losing to the Conservative candidate Craig Mackinlay with 18,838 votes (38 percent).
RELATED ARTICLES
Did you like this information? Then please consider making a
donation
or
subscribing
to our Newsletter.