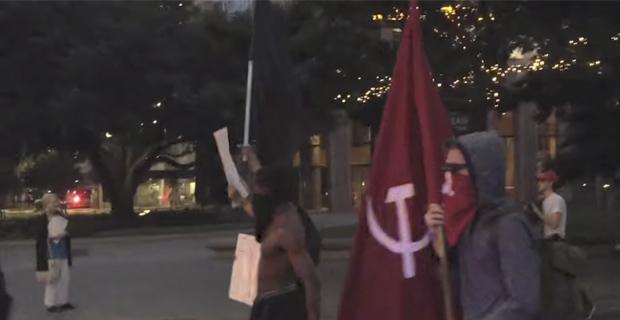 Infamous hammer and sickle flag flown at protest.
Alex Jones witnessed a protest march led by communists bearing the infamous hammer and sickle flag.
Dozens of people marched shouting angry slogans while oblivious to the dark meaning behind the standard.
They were blissfully unaware they were pawns in the globalists' divisive scheme to hijack the anger against the police to further the establishment's agenda.
RELATED ARTICLES
Did you like this information? Then please consider making a
donation
or
subscribing
to our Newsletter.